We caught up with David Christie, head of site at RHS Garden Wisley, to hear about his love of gardening and some of the best things for groups to look out for at Wisley.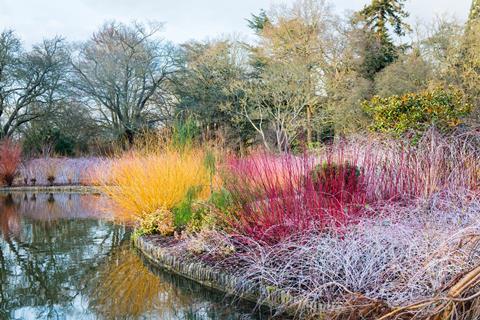 What does a typical working day for you look like?
My day normally starts at 8am with a walk around the garden to greet the horticultural team who will already be hard at work preparing the garden for the day ahead. No stroll would be complete without checking in with the catering, facilities, booking office and events teams to ensure the visitor experience is of the highest standard.
A quick check on the to-do list and then it's straight into morning meetings discussing future activities, events and garden attractions. At lunchtime I normally call into one of the many catering outlets that RHS Wisley has to offer.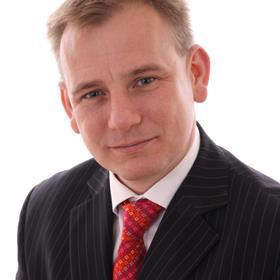 What's the most challenging part of your job?
Over the course of this year we'll welcome over 1.3 million guests and our biggest challenge is maintaining the high standard of horticulture and visitor experience that RHS Wisley is renowned for.
To ensure this is the case, we've recently invested in new projects such as RHS Hilltop – the Home of Gardening Science – and a Welcome Building, and we have many more exciting plans for the years ahead.
Tell us something surprising about Wisley…
As well as having one of the largest plant collections in the world, Wisley is now home to over 100 British Champion Trees, making it one of the country's top ten destinations to see the nation's tallest and widest trees. In addition, more than 200 trees at RHS Wisley have achieved English or County Champion status.
How important are groups at Wisley?
We value group visitors to RHS Garden Wisley hugely. This year we launched our Sustainability Strategy for the RHS to become Carbon Positive by 2030, and we need our visitors to help us achieve that. After cycling and walking, travelling by coach is one of the greenest travel choices our visitors can make. We also have dedicated staff members to ensure that we are offering the best possible experience for groups, and regularly offer groups new, unique catering options throughout the seasons.
What are some of the highlights for groups?
RHS Garden Wisley features a range of different gardening styles meaning there's something for everyone. Highlights include the Rose Gardens, the Exotic Garden and an impressive Rock Garden. 2021 saw the opening of RHS Hilltop which, along with four new gardens, features a permanent exhibition that demonstrates the benefits of gardens for wellbeing, wildlife and the environment, dramatic showcase displays and interactive exhibits featuring the best of our world-class collections, and visitors can also see our herbarium specialists at work.
Which is your favourite season in the garden?
The winter months showcase the bare bones of the garden, enabling visitors to see the underlying structures of the site first-hand. It's always worth venturing out for a winter walk at Wisley as the abundance of scented shrubs and trees can brighten even the darkest winter days, plus the glasshouse offers an escape to warmer climes.
What's the best gardening advice you've ever been given?
Patience to reflect on learnings, harvest rainwater as much as possible, start small and think big and most of all, know your garden and be kind to visiting wildlife.
Group benefits to RHS Garden Wisley, and at all of the other four gardens, include discounted rates for ten or more, special catering packages and free parking for coaches. For more details and full listings visit www.rhs.org.uk/gardens.