Harry Rogers chatted to West End superstar Carrie Hope Fletcher about her role as Cinderella in Andrew Lloyd Webber's latest hit, what it's like to work with the musical genius and her funniest memory on stage.
For those who haven't seen Cinderella, what can they expect from your role?
My version of Cinderella is not the version that everybody knows and loves, I think you have to come along with no expectations. She takes all the typical fairy tale traits, such as the slippers, the royal ball and the transformation, and completely turns them on their heads and makes them a little bit darker.
How did you find yourself in the lead role?
I had no idea that it was Cinderella when I first went and talked to Andrew Lloyd Webber. It wasn't until I sat down with him that he told me about his vision of Cinderella, how it was going to be a much darker version of the story and that she would wear a black dress and Dr. Martens. I was sat there in my very own black dress and Dr. Martens and instantly could see why he called me.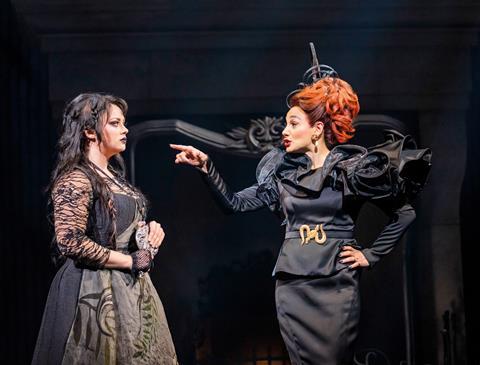 What was it like to work with Andrew Lloyd Webber for the first time?
It was honestly fascinating. It was so interesting to be in the room while he was working on songs for the show. It was amazing to watch the genius at work and see how songs unfold as he's sat at a piano writing them.
Andrew will literally sit down next to anyone and come out with just the most amazing story about one of the shows he has worked on, he will just sit and start talking. He's filled with some unbelievable stories from a lifetime of work, so it's great having him around to learn from.
Is there a particular moment in the show which you always look forward to?
When I sing I Know I Have A Heart is my favourite moment of the show. I don't want to say too much and give it away but something has happened and our audience has been moved in more ways than one at that point and I get to sing that song in a way I have never sung a song in a theatre before.

You can watch the exact song Carrie is talking about below:
What's the best thing about being on the stage every night?
The people in this industry are just incredible – theatre folk are second to none. I love everyone in this cast and everyone in the crew, backstage management, plus lighting and sound. It sounds so cliché to say but it really is like one big family but you do end up spending so much time with these people that it would be a lie to say they are anything other than family.
I love coming into work every day in this fun environment with them, where we get to put on costumes and play every day. I quite often have to pinch myself that this is what I am paid to do.
Have you got any amusing stories from when things have gone wrong?
Yes, things go wrong all the time but you just have to be prepared for it. When I was in Les Misérables, although my dear friend Oliver Savile is sick of me telling this story, he tripped up in front of the stage and catapulted himself into the lap of a lady in the front row and then fell into the aisle. He then had to hoist himself back onto stage afterwards and carry on.
It was actually more impressive than anything because it was quite a drop but I laughed my way through the rest of the show because it was the funniest thing I had ever seen. I think the audience live for when things go wrong because it makes that particular performance all the more special because no one else will ever get to see that again.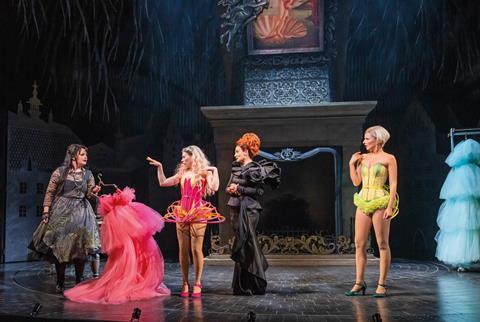 Do you have any pre-show rituals to get yourself focussed?
I have this small bag, which I bought from an astrology shop down the road, and it's full of cards with words on them like adventure, loyalty or wisdom. I'll then pick out a word, along with some of the other girls, and channel it for the rest of the show. It just gives us something fresh and a new take on our performance that day.
Finally, have you got any treasured keepsakes from your time on stage?
I'm a little bit of a hoarder, I like to keep everything! I can never throw away a receipt, a ticket stub, a programme from a show I have been to see, not even the ones I have been in, so I have a lot of stuff. However, one of my most prized possessions is the blue mallet I had when I played Veronica in Heathers the Musical.
Group rates to Cinderella at London's Gillian Lynne Theatre are available for groups of ten or more people. For tickets and more information, visit www.andrewlloydwebberscinderella.com.

With a love of journalism and travel, Harry enjoys writing about his experiences for GLT readers to use as inspiration. Brighton, Dublin and Amsterdam are among his favourite cities to visit and he enjoys delving into historical sites too – especially those linked to the Tudors and World War Two.