A study has revealed five of the best alternative destinations for a staycation in a bid to avoid tourism hotspots in the UK.
The research showed that 84% of Brits are considering a staycation this year, as well as discovering their top wish list destinations for 2021 - Cornwall (48%), Devon (43%), Cumbria (41%), Yorkshire Dales (35%), Edinburgh (34%). But if you want to avoid the crowds in these popular areas, there are some alternatives to consider:
Yorkshire Dales: Instead of Whitby, why not try Runswick Bay?
In north Yorkshire, the famous coastal town of Whitby is a go-to destination. But for those who are looking for a quieter and more peaceful holiday this year, only nine miles away from Whitby is Runswick Bay (pictured above). Surrounded by red-roofed houses and picturesque cliffs, Runswick Bay is a top option for a coastal holiday location. As well as stunning scenery, there are plenty of walks to enjoy, including the Cleveland Way National Trail.
Cumbria: Instead of Windermere, why not try Hawkshead?
41% of Brits in the study named Cumbria on their staycation wish list, and Windermere is a very popular destination in the Lake District. But why not consider visiting Hawkshead for something a little different? It can be found nine miles away from Windermere and you will find there is lots to explore, including the beautiful Coniston Water and Esthwaite Water, plus multiple walking trails through the countryside.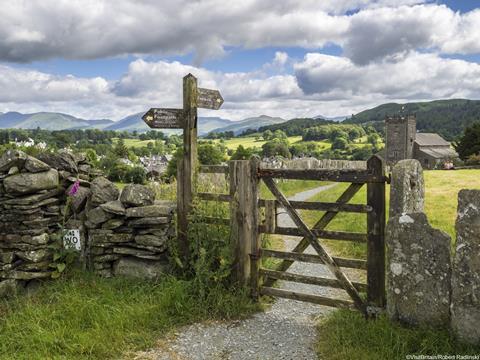 Cornwall: Instead of St Ives, why not try Penryn?
St Ives is usually the go to destination for tourists visiting Cornwall, but why not switch it up this year and try Penryn? From its historic character to its golden beaches and the beautiful Penryn river, it's an amazing option for a British staycation and around 24 miles away from St Ives. Penryn is also very close to the coastal town of Falmouth which offers a range of different activities, plus you can visit The Roseland Heritage Coast and Enys Gardens.
Edinburgh: Instead of the Scottish capital, why not try the Isle of Arran?
Over a third of Brits who took part in the survey have Scotland's capital on their staycation wish list. However, if you're looking for an alternative to Edinburgh, why not try the Isle of Arran? Described as 'Scotland in miniature' and accessible by ferry, this island has everything you could want from a Scottish holiday: amazing views, delicious food and drink and countless coastal activities.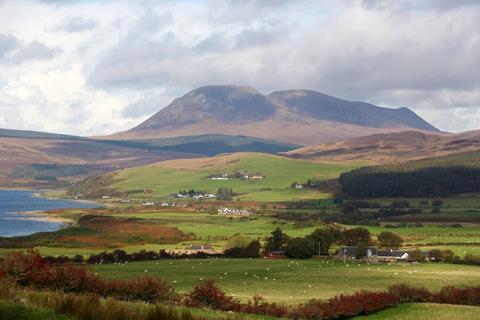 Devon: Instead of Woolacombe, why not try Branscombe?
Known for its spectacular sandy beaches, Devon's Woolacombe is a fantastic holiday destination, there is no denying that, but Branscombe also provides a fantastic experience. Situated 73 miles from Woolacombe, Branscombe's National Trust owned beach is glorious on a summer's day, plus it's a great place for rock pooling and sea swimming - you're sure to find less crowds here too.
The study was conducted by holidaycottages.co.uk.