From Peru's 60th anniversary of Paddington Bear, to Bill Bryson's rediscovery of America's Appalachian Trail, here are some ways in which literature, old and new, can inspire your group travel adventures.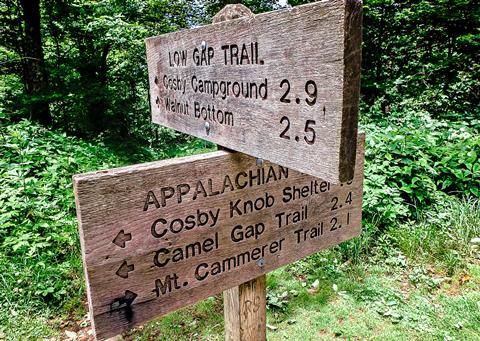 America's Appalachian Trail, for Bill Bryson
In A Walk in the Woods: Rediscovering America on the Appalachian Trail, Bill Bryson talks readers through his own experience of the great American wilderness, from north Georgia across 2,200 miles of remote natural beauty to the trail's end atop Maine's Mount Katahdin. The Appalachian Trail or the A.T, as it is commonly called, is reportedly the longest continuous hiking trail in the world which crosses through 14 different states. Groups not up for the sixth month slog of completing the entire trail can walk small bits of it at their leisure.
Peru, for Paddington Bear
Pictured: A statue of Paddington Bear.
This year marks the 60th anniversary of Michael Bond's original storybook, A Bear Called Paddington. The book depicts a story of a spectacled bear from 'Darkest Peru' who arrives in London's Paddington station. Travellers to Peru with a penchant for Paddington might like to visit a spectacled bear rescue centre to see the bears first hand. For a more general overview of Peru, try a trip with G Adventures, which runs group tours with highlights including Cusco, the Amazon rainforest and Lake Titicaca.
Ontario, for Margaret Atwood
Pictured: Kingston Penitentiary – Canada's oldest prison.
Born in Ottawa and raised in northern Ontario and Toronto, author Margaret Atwood has written more than 40 books including Alias Grace and The Handmaid's Tale. Visitors to Ontario might like to visit Kingston Penitentiary – Canada's oldest and most notorious prison – which has just opened to the public, and has thematic links to Alias Grace. Groups of 25 or more will receive an exclusive tour slot. Atwood's hometown of Ottawa is also well worth visiting, close to many museums and art galleries including The National Gallery of Canada.
Nevada, for Stephen King
Pictured: Route 50, Nevada.
In 1991, author Stephen King travelled along the 'loneliest road in America', Route 50, and was inspired to write Despesration Nevada. Fans of the author can travel parts of or all of the 287 mile stretch of road through the desert and understand where King took his inspiration. Apart from the tiny settlements and ghost towns just like the town of Desperation, there are also amazing views of the Great Basin National Park with 18 separate mountain ranges and the Hickson Petroglyph Recreation Area, home to 10,000-year-old rock carvings. Find out how to visit as a group by visiting www.travelnevada.com.
Transylvania, for Count Dracula
Pictured: Peles Castle, Transylvania.
Dracula, the 1897 Gothic horror novel by Irish author Bram Stoker, has many ties to Transylvania, which groups can visit on an escorted holiday with Cosmos Tours. A 13-day Treasures of the Balkans and Transylvania tour visits the home of the legendary Vlad the Impaler, more commonly known as Count Dracula. On this European adventure through Hungary, Serbia, Bulgaria and Romania, explorers can roam the region's historical cities and learn about the myths and mystery of the area. Eight or more people receive discounted rates with Cosmos Tours.