We know that some of you may still be looking to book a Christmas outing, so here's a selection of light trails and themed displays to choose from.
Blenheim Palace, Oxfordshire (20th November - 3rd January 2021)

The Illuminated Trail will return to Blenheim Palace in Oxfordshire this year, transforming one of England's finest views with a winter walk that is hard to beat. Inspired by the landscape itself, visitors embark on a journey along the trail which consists of stunning lights to showcase the estate's beauty. Featuring lasers and light projections, you'll wander under tree canopies lit in seasonal colour with silvery shards of light, frosty snowflakes, stars and baubles. New for this year is 'Blue Neuron' which is created from reworked heat-treated plastic bottles, 'Heart of Stars' - a lighting effect which scatters thousands of tiny refracted beams across the path, and 'Water Terrace Fire Garden' - a mix of fire and water where the Water Terrace dances with the shimmering reflections of flames.
Group bookings for 15+ are available and families can benefit from discounted tickets for the trail.
Bedgebury, Kent (20th November - 31st December)
The one-mile festive trail is set in the heart of the High Weald Area of Outstanding Natural Beauty countryside. Christmas at Bedgebury is full of seasonal surprises and shimmering reflections that cast light on beautiful silhouettes of the trees at the attraction. The tunnel of light will return this year with twinkling splendour and don't forget to watch out for Father Christmas along the way.
There's a discount available for group bookings of 15+ and family ticket packages are also on offer.
Royal Botanic Gardens, Kew, Richmond (18th November - 3rd January 2021)
Christmas at Kew returns for its eighth year with a new trail to illuminate the magnificent gardens. With more than one million lights, this winter trail is set to be the best yet. New installations will be mixed in with old favourites to offer people of all ages a memorable experience to celebrate the festive season. Stepping through the welcome wreath archway, visitors will see the iconic Temperate House spring to life, lit from within by a dynamic light show, plus you can wander through a tunnel covered with a canopy of starry lanterns which has never been seen before. Family tickets are available and there is discounted rates for groups of 15 or more.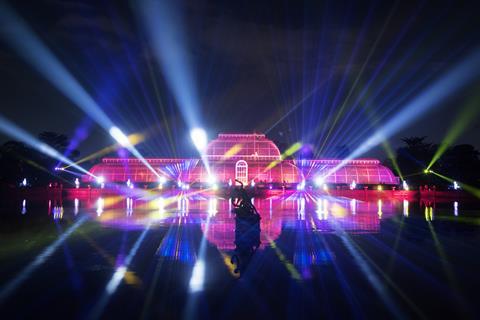 Belton House, Lincolnshire (27th November - 3rd January 2021)
Following last year's success, Christmas at Belton will once again light up the tree canopies of the historic country-house estate. Discover giant luminescent candles rising high into the night sky, plus glowing flowers and snowflakes where you least expect to find them. Younger members of the group can also keep an eye out for Father Christmas along the way too. There's a group rate for bookings of 15+ adults and families can receive a discount too.
Hever Castle, Kent (selected dates from 21st November - 24th December)
The theme this year for Hever Castle's festive celebrations is Peter Pan. Visitors will follow the one-way system, starting in a London nursery, before 'flying above the city streets and into Neverland'. Along the trail, you'll see where Peter's friends The Lost Boys live, the Mermaid Lagoon, the Native American camp and be wary tiptoeing past the Crocodile with his ticking clock and Captain Hook's pirate ship at the dock. Guests can also enjoy the beautifully decorated rooms of the castle during the Christmas period, fit with welcoming log fires and trees.Groups are welcome throughout Christmas with packages available on 21st, 22nd & 28th November and 6th, 12th, 14th, 15th, 17th & 18th December.
Dunham Massey, Greater Manchester (20th November - 30th December)
Look out for the giant glittering deer as you step into a seasonal world at the National Trust's Dunham Massey, where huge snowflakes create an aerial kaleidoscope over the gardens and pause for a moment of quiet reflection at the crystal and fire garden, aglow with flames. Group rates apply to bookings for 15+ and family tickets are available.
Stourhead, Wiltshire (27th November - 3rd January 2021)
Visitors to Stourhead can walk past giant luminescent sculptures rising high into the night sky and trees wrapped in light on their way to a field of crocuses, where a carpet of larger than life flora glows gently in the moonlight. The trail is approximately a mile long and it's recommended to take about one and a half hours to explore and enjoy all aspects. Groups of 15+ can get a discount and family tickets are also on offer.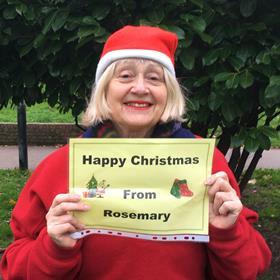 City of Westminster guide Rosemary Barnes is running a two hour coach tour visiting the London lights including on Oxford Street, Sloane Square, Regent Street and King's Road. There are options at the end to visit either Oxford Street or Covent Garden for shopping or to see the lights there. Group organisers can contact Rosemary on 07771 632673.