Top tips to help people navigate their way around choosing their first ever break on foot, whether at home or abroad.
One of the positives to emerge from the pandemic's lockdowns was the nation falling head over heels in love with walking, captivated by the beauty of our local green spaces.
And with May known as National Walking Month, 'slow holiday' specialist, Inntravel has launched an online guide for new walkers so you can ensure you're well informed and prepared for a most enjoyable group experience.
What to consider when thinking about a walking holiday for a group
How to decide upon the location: considering temperature, number of daylight hours, reaching the holiday, avoiding the busy honeypot sites, whether to opt for an itinerant hotel-to-hotel or a single centre holiday, and the importance of building in rest days.
Tips for judging how difficult the walking will be: length, grading, number of days, ascents and descents, terrain, and whether to choose a circular or linear route are all considerations.
Whether to opt for the flexibility of a self-guided holiday with route notes and maps provided, or guided walking.
What to pack for a walking holiday: the best footwear for the terrain and quick dry, breathable clothing, the benefits of walking poles, a rucksack, and miscellaneous items like knee supports, sunscreen, first aid, sunglasses, a flask for water, and Vaseline for blister prevention.
Preparing and getting fit for your walking holiday such as the need to break in new boots and walking for a distance at home on consecutive days, not just once a week.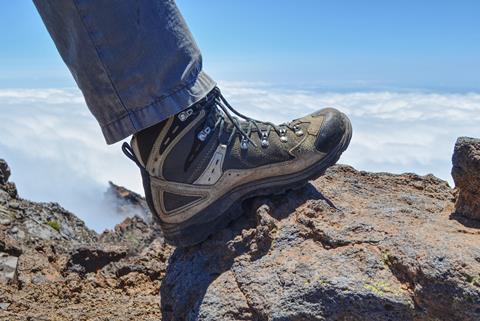 3 new easy walking holidays for absolute beginners
Guernsey, Herm and Sark
Gentle Guernsey and its islands offer a blend of both exotic and foreign, yet are reassuringly familiar –perfect for those new to a walking holiday. This holiday combines a single centre four-star hotel stay in one of Europe's prettiest harbour towns with a pass for the local bus network to access walks that explore the dramatic cliff tops, quiet country lanes and crowd-free beaches.
Wonders of western Sicily
Discover the quiet Italian charms of western Sicily and the dreamy Egadi Islands with their distinct North African accent and gentle pace of life. From the medieval hill-town of Erice, walk to vibrant Trapani, where an hour's ferry takes walkers to Marettimo, the furthest-flung of the Egadi Islands. Here, follow the trails, including those along thyme-scented slopes where peregrine falcons and Bonelli's eagles swoop overhead.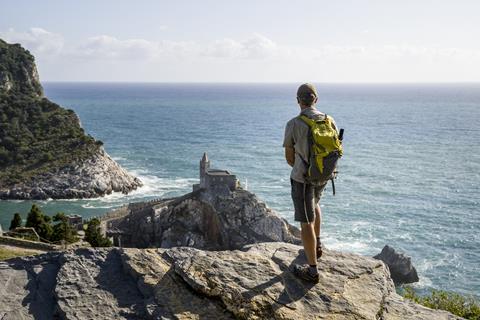 The quiet side of the Italian Riviera
Away from the crowds, explore the Ligurian Riviera's alluring villages and stunning coastline from the stylish coastal village of Moneglia, using the inexpensive local rail network. Conveniently set between the Cinque Terre and Portofino Bay (2022 marks 25 years since the Cinque Terre gained UNESCO status), walkers use the excellent rail links to access some of Italy's finest and most flexible coastal walking.
Inntravel are best known for seeking out holidays along the lesser-taken paths of Europe. They commissioned the experienced route finder, Andy Montgomery to write the online guide. She said: "Finding the right walking holiday is the crucial first step. Going too far out of your comfort zone can ruin a holiday, but get it right and every trip for years to come will be on foot."
The above holidays are from Inntravel. To see Inntravel's walking holiday guide for beginners click here.