Take a look at some of these classic shows in London that groups have even more time to see.
1. Guys & Dolls
Nicholas Hytner's immersive production of Guys & Dolls (pictured above) will play at the Bridge Theatre until 24th February 2024. With music and lyrics from Frank Loesser, the Bridge Theatre transforms for one of the greatest Broadway musicals of all time with more hit songs, more laughs and more romance than any show ever written. The seating is wrapped around the action while the production transports you to the streets of Manhattan and the bars of Havana in the unlikeliest of love stories. Special rates for groups begin at ten or more people.
2. Tina - The Tina Turner Musical
The hit production which is based on the life of legendary artist Tina Turner is now taking bookings until 11th February 2024 following its fifth anniversary at the Aldwych Theatre. Audiences will discover the heart and soul behind the queen of Rock 'n' Roll, with the show set to a soundtrack of her most beloved hits. Groups as little as eight can save money on tickets to select performances.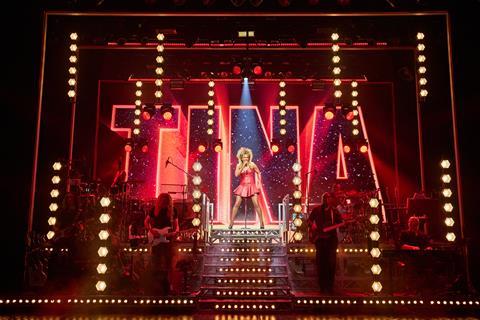 3. Mamma Mia!
The sunny tale of a mother, a daughter and three possible dads on a Greek island idyll, all unfolding to the magic of ABBA's timeless pop masterpieces, has now been seen live on stage by 65 million people across the world. Groups heading to the Novello Theatre to see Mamma Mia! can now book tickets up until 2nd March 2024 where you can expect hits like Super Trouper, Dancing Queen, Take a Chance on Me and SOS. Groups of ten or more qualify for discounted rates.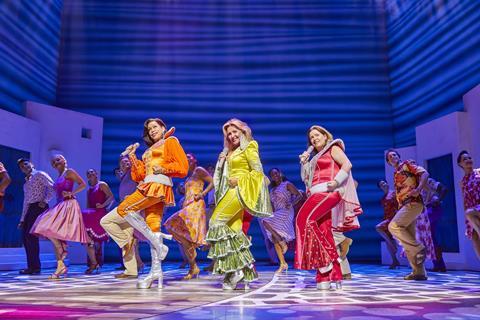 4. Harry Potter and the Cursed Child
The two-part production at London's Palace Theatre has extended until 3rd March 2024, transporting Potterheads to 19 years after the events of the Deathly Hallows. It follows Harry Potter, now head of the department of magical law enforcement at the Ministry of Magic, and his son, Albus Severus Potter, who is about to attend his first year at Hogwarts School of Witchcraft and Wizardry. Groups of ten or more can benefit from reduced admission.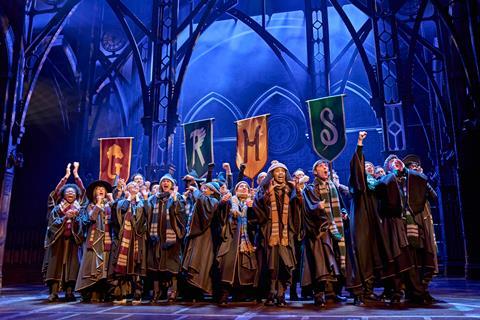 5. The Phantom of the Opera
Andrew Lloyd Webber's renowned show is taking bookings until 2nd March 2024 at Her Majesty's Theatre near Trafalgar Square. The musical opened at Her Majesty's Theatre on 9th October 1986 and has remained in place ever since. Based on a novel Le Fantôme de L'Opéra by Gaston Leroux, The Phantom of the Opera tells the story of a masked figure who lurks beneath the catacombs of the Paris Opera House, exercising a reign of terror over all who inhabit it. Groups of ten or more can buy cheaper tickets.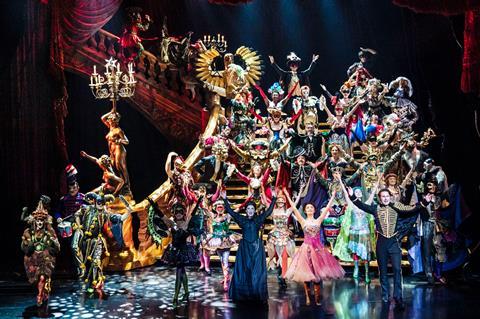 6. Witness for the Prosecution
London County Hall will continue to host this Agatha Christie mystery until 28th April 2024, taking it into its seventh year at the venue. Witness for the Prosecution has captured the imagination of thousands gripped by the case of Leonard Vole, accused of murder in cold blood. Director Lucy Bailey (Much Ado About Nothing, Shakespeare's Globe) thrillingly places the audience in the thick of the action as Christie's enthralling tale of justice, passion and betrayal unfolds around them. Group rates begin at eight or more people.
Love theatre? Want to be the first to know?
Get our free 'Theatre Spotlight' email newsletter to receive theatre news, cast information, reviews, interviews and what's best for groups, sent to your inbox.
Find out how

7. Les Misérables
The Sondheim Theatre will continue to play host to Les Misérables until 2nd March 2024, featuring several iconic anthems like I Dreamed a Dream, Stars, One Day More, At the End of the Day and Bring Him Home. Set in early 19th-century France, it's a story of Jean Valjean, a French peasant, and his desire for redemption, released in 1815 after serving 19 years in jail. Valjean decides to break his parole and start his life anew but a police inspector named Javert refuses to let him escape justice and pursues him. Groups of ten or more can get the best deal on ticket prices.
8. The Play That Goes Wrong
The Play That Goes Wrong is the longest running play at the Duchess Theatre (since the theatre opened in 1929), and is the longest running comedy in the West End – now crashing through its ninth chaotic year and clocking up more than 3,000 performances. There has been a murder at a country manor and an inspector is set on the case to find who the culprit is. However, when this plot is given to the accident-prone thespians at The Cornley Drama Society, everything that can go wrong… does! You can see the drama unfold until 28th April 2024, with reduced ticket prices applied to groups of ten or more people.