We've rounded up some of Northumberland's natural delights to inspire a great outdoor getaway.
The county has quite the unique and varied offering when it comes to natural attractions, from forest trails and coastal spots to night-time sights.
1. Take a boat trip to the Farne Islands
Along Seahouses Harbour and usually between April and October, you'll find plenty of boats offering trips to the Farne Islands, a cluster of islands just a few miles off the Northumberland coast. According to Sir David Attenborough, it's one of the best UK destinations to see 'magnificent nature' - and you can understand why. More than 100,000 seabirds live here, including the iconic puffins whose bright orange bills and black and white feathers can be seen up close by visitors.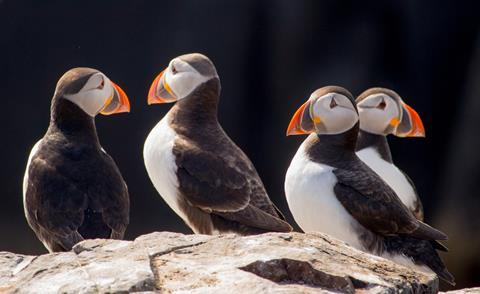 Billy Shiel's Boat Trips is one company that provides passage for groups to the islands, with rates dependent on the number of passengers and the type of trip desired. There is a landing fee per island, all of which are managed by the National Trust.
2. Stargaze at the Dark Sky Park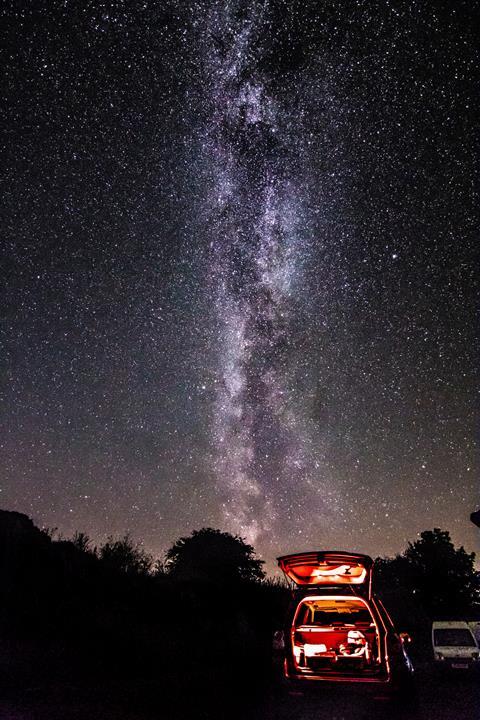 Northumberland International Dark Sky Park boasts an impressive 572 square miles of Gold Tier Status Dark Skies; essentially, the skies here are so pristine they're now protected. It's the perfect antidote to built-up city living; travellers can bring binoculars and telescopes (and why not some camping chairs and flasks of tea) and settle in for a stargazing session.
According to the site, visitors can see up to 2,000 stars at a time and even catch a glimpse of the Andromeda Galaxy, 2.5 million light years away.
At the Dark Sky Park groups can stop in at the Kielder Observatory which hosts hundreds of astronomical events each year. These cover topics from astro photography, the Northern Lights and the origins of the universe. See the events list on the website for more information.
Did you know? The observatory is located in Kielder's forested countryside, where more than 50% of the UK's red squirrel population lives.
3. Explore Northumberland National Park
Northumberland National Park encompasses many outdoor attractions revealing the region's rich history. Groups can don their walking boots and take one of the park's guided walks (ranging from hard-going hikes to easy strolls) which can normally be booked in advance by calling 01434 341200. There's a great number of trail options; hike by the Pennine Way or Simonside Ridge, or visit the mysterious Drake Stone and its hidden lake nearby. For those unfamiliar - Northumberland National Park spans a whopping 400-plus square miles, so be sure to plan your itinerary in advance.
The site also has a visitor centre, The Sill Landscape Discovery Centre, for more information about Northumberland's landscape, culture and heritage. Local crafts and produce can be browsed in The Sill's shop, and the 86-seat cafe has panoramic views of the Tyne valley. Three dedicated coach spaces are available for group use, near the centre's entrance. Plus, tours and catering can be arranged in advance - find out more here.
4. Don't miss Hadrian's Wall
If you're paying Northumberland National Park a visit, be sure to see this iconic landmark of Roman Britain that dates back to AD 122. Milecastles, forts and observation towers are just some of the ruins that can be discovered along this frontier on the Hadrian's Wall Path, which follows its course from coast to coast, stretching across northern England.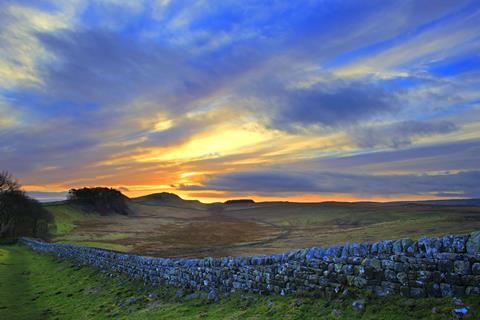 5. Trek off the beaten track
If walking is your group's thing, you can venture into Northumberland's wilder side with routes to some of its lovely secluded waterfalls. Linhope Spout, for example, is inside Northumberland National Park, where 18 metres of tumbling water falls into a pool below.
6. Admire the gardens at Howick Hall
Gardens are an effortless way to be among nature, and Howick Hall Gardens & Arboretum is known for its spring bulbs and woodland walks. The arboretum alone spans about 65 acres, containing around 11,000 trees and shrubs originating from China, East Asia, India and beyond.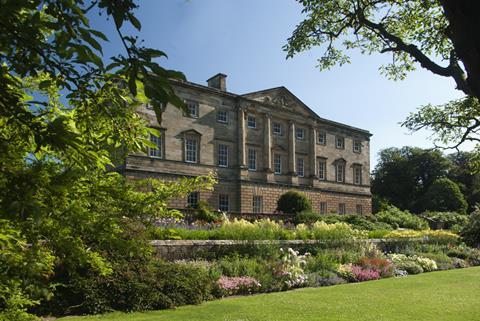 The estate is the ancestral seat of the Earls Grey; sound familiar? According to Howick Hall, Charles Grey received a special blend of black tea in the 1830s which proved so popular, it was put into production - becoming Earl Grey tea. There's even a teahouse in the building.
Accommodation in the historic county
Tarset Tor: Ideally located in the Kielder Forest, groups can continue their nature trip with a stay in eco-friendly bunkhouses and a programme of activities.
Parkdean Resorts: The operator has a number of holiday parks in the county, such as Sandy Bay in Ashington with its luxury lodges and caravans.
Of note: not all of the places included may be accepting group visits at the time of enquiring/booking - we encourage group travel organisers to check the latest Government guidelines and local restrictions before travelling.