Our pick of some of the most unique places to take your members for a group trip with a difference.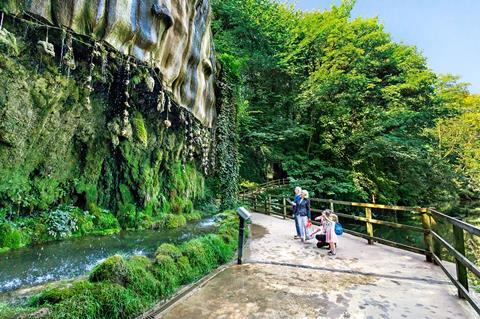 The UK is full of small, quirky and often over-looked gems for groups to discover on a day out. Granted, some attractions and museums won't occupy your whole day, but they will brighten it and add an interesting element on a trip to the region. Here we take a look at a wide range of group strange experiences from Laurel and Hardy and a Secret Nuclear Bunker to a museum dedicated to pencils.
1. Old Mother Shipton's Cave, Knaresborough, North Yorkshire
Reputedly one of the oldest tourist attractions in the world (since 1630), this cave set in the remnants of the Royal Forest of Knaresborough, was the refuge of famous prophetess Mother Shipton who was said to have predicted the Great Fire of London and the Plague among other notable events. She was mentioned in Samuel Pepys' diary, by Henry VIII's chronicler and the Spring opposite the cave is said to have healing powers.
Groups get to experience the petrifying well, a geological phenomenon of water mineral density, which turns objects into stone.
2.The Time Machine Museum, Herefordshire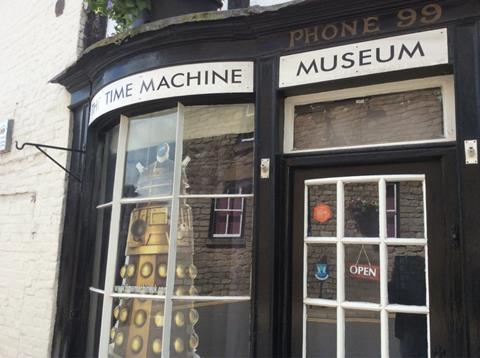 One for Sci-Fi fans, this museum contains screen props from series and films such as Red Dwarf, Star Wars, Star Trek, Thunderbirds, Stingray, Captain Scarlet and, of course, Dr Who. You'll find a full-size Tardis, a six-feet Cyberman and a Dalek alongside other memorabilia collected over 40 years by two brothers. Exterminate!
3. Laurel and Hardy Museum, Ulverston, Cumbria
Started from one man's love of the comedy duo, Bill Cubin grew this museum full of scrapbooks, photos and trinkets of 'the boys' into a huge collection of memorabilia, which was taken on by his daughter Marion and now grandson, Mark. It was officially opened in 1983 with the ribbon cut by Jeffrey Holland of Hi-Dee-Hi fame, and then moved to the Roxy cinema complex in 2009 to coincide with the unveiling of a statue of the pair in Ulverston (birthplace of Stan).
Lots of slapstick fun for groups to enjoy, all under one roof.
4. Dracula Experience, Whitby, Yorkshire
The legend goes that Russian Schooner, The Dementer, hit by a wild storm came aground in Whitby in 1895 and was said to have brought forth a black dog that leapt ashore and ran up the 199 steps to Whitby Abbey. A dog was thought to be one of the many forms of a vampire, and Bram Stoker's spine-chilling tale is brought to life here with blood-curdling voices, dark corridors and live actors. There's also a Christopher Less cape on display.
5. Derwent Pencil Museum, Keswick, Cumbria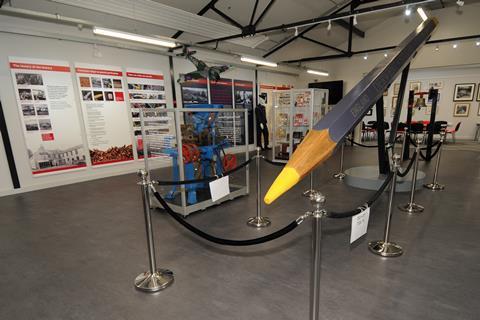 As bizarre attractions go, this has to be up there – a museum dedicated to the pencil (and home to the first pencil) that you enter through a replica graphite mine. Learn about secret WW2 pencils with hidden maps, see one of the largest colour pencils in the world (nearly 8 metres) and The Queen's diamond Jubilee pencil. Barrowdale graphite was said to be Michelangelo's drawing material of choice 400 years ago. There are even miniature pencil sculptures.
6. Secret Nuclear Bunker, Kelvedon Hatch, Essex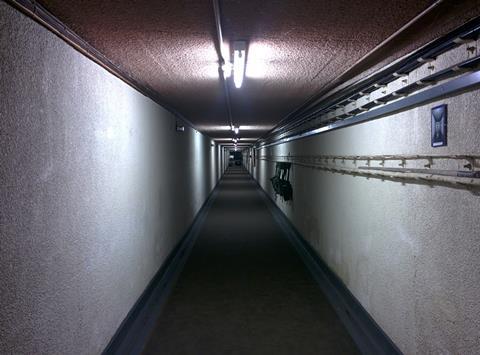 The Cold War may seem a distant memory to some, but the urgency of its threat at the time is brought to life in this 100-feet-deep shelter, designed in the 1960s to house 600 military and civil personnel and possibly even the prime minister in the event of a Soviet strike.
When temperatures hit 20 degrees below in the fall out, this underground location was the designated spot for the top brass. It's a higgledy-piggledy maze over three floors full of stark, sinister facts and artefacts. A staff-less entrance and self-guided handset tour make it even more spooky.