As it's almost Halloween, here are a selection of spine-tingling theatre productions to consider seeing with your group in the future: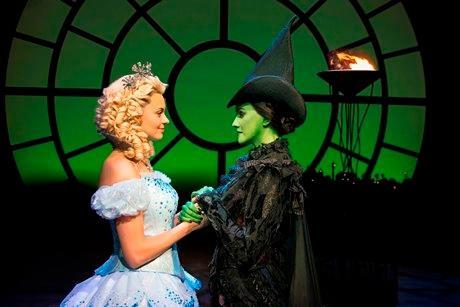 1. Wicked
This show may not be scary as such, but it's certainly very green. Following the journey of two young witches, Glinda the Good and Elphaba, The Wicked Witch, Wicked is full of much-adored songs such as Defying Gravity and For Good. Bound to give you a great night out, the show is currently booking until May 2019.
Where to watch: Apollo Victoria Theatre, London
2. The Woman in Black
One of the scariest plays you'll see. This show follows the chilling story of a haunting by a ghostly lady dressed in black. With only two cast members, well three if you include the phantom herself, this play is so well put together, and its simplicity of using props to tell the story will have you clinging to your seats. The play is currently running until July 2019 in the West End.
Where to watch: Fortune Theatre, London.
3. The Phantom of the Opera
With 'phantom' in its name, how could you forget about this fantastic musical, telling the tale of the 'phantom' who lives underneath an opera house in Paris. In Love with vocalist Christine, he forges plans to help her career in order to get closer to her, meanwhile Christine falls for someone else. This gripping show includes songs such as Wishing You Were Somehow Here Again and All I Ask Of You.
Where to watch: Her Majesty's Theatre, London.
Pictured: The London cast of Young Frankenstein (photo credit: Manuel Harlan).
4. Young Frankenstein
The comedy musical, written by Mel Brooks and based on the Mel Brooks film starring Gene Wilder, by the same name, Young Frankenstein is set to tour the UK from September 2019, ideal for a Halloween theatre trip next year. The musical follows Frederick Frankenstein, a brain surgeon and professor, as he inherits a castle and laboratory in Transylvania from his grandfather.
Where to watch: Various locations across the UK from September 2019.
5. The Rocky Horror Show
Touring the UK until November 2019, this fabulous and horrific musical, which tells the story of a young couple, on their way to visit an old professor who run into trouble along their journey. They come across Frankenstein Place where Dr Frank 'n' Furter is waiting with his mysterious experiments about to be discovered. Locations on the tour, which opens this December in Brighton, include Manchester, Milton Keynes, Sheffield and Oxford among others.
Where to watch: Various locations.
Group rates are available for the above London shows and GTOs should contact their chosen theatres for touring productions.