Ensure your next group trip to Scotland's fourth largest city doesn't break the bank by opting for the best things in life, like design museums and trails taking in amazing architecture.
1. The V&A Dundee
Scotland's first design museum, the V&A Dundee (pictured above), opened in 2018 as an international centre of inspiration, discovery and learning. Groups can see permanent galleries of Scottish design, as well as an international schedule of changing exhibitions showcasing design from around the world. The museum is free to enter, with some charges for temporary exhibitions.
2. The Architectural Trail
Dundee's Architectural Trail is free to download and can be independently followed around the city to spot its most inspiring buildings. Whether they are historic or contemporary, public or private, every structure has its own tale to tell. Created in partnership with The Royal Incorporation of Architects in Scotland, the trail allows groups to experience Dundee's fascinating history through its buildings in around 45 minutes.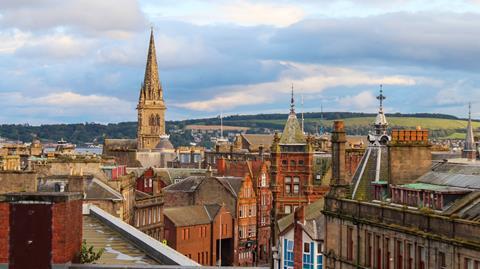 3. Dundee Law
Despite sounding like it's something do with education, Dundee Law is actually a 4,000 million-year-old extinct volcano with a 572-foot peak that towers over the city. Historically used as a hillfort and for Prehistoric graves, climbing up to the summit offers the best views of the city, the River Tay and the surrounding landscape.
4. The McManus Galleries
These galleries, located in a Gothic Revival-style building, are bang in the centre of Dundee. The building houses a museum and art gallery with a collection of fine and decorative art, as well as a natural history collection. Groups need to book in advance.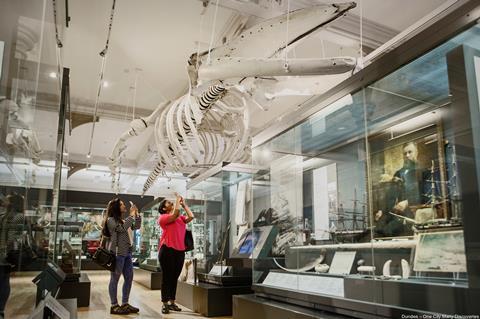 5. Mill's Observatory
What's said to be Britain's first purpose-built public observatory enjoys a magnificent woodland setting on the summit of Balgay Hill. With fascinating space exploration and astronomical displays, planetarium shows and a fully computerised telescope that can detect 30,000 objects in the sky, there's lots for groups to do – at little-to-no cost at all.