From exploring a once abandoned garden to uncovering hidden history, we look at some different experiences to share with your group in Lincolnshire.
1. Discover a "lost garden" in its 20th anniversary year
Lincolnshire's very own "lost gardens" celebrate 20 years of restoration in 2021. From dereliction to a nationally important garden, the revival of the 450-year-old Easton Walled Gardens in Grantham is a story of determination and survival. Owned by the Cholmeley family for more than 400 years, by the 1900s the original Tudor styled gardens had become so admired that they even drew praise from future US President Franklin D Roosevelt, who described the gardens as 'a dream of Nirvana…'. The gardens were abandoned to nature for 50 years, until in 2001 Ursula Cholmeley began restoring them to their former historical importance, but with contemporary twists. Group bookings are welcome - the gardens are accommodating one group visit per day.
2. Experience a surprising coastline
The National Trust's first coastal nature reserve in the Midlands and a new glass-fronted café and viewing platform are set to raise the profile of one of Lincolnshire's best kept secrets, its natural coastline. The county's less recognised natural coastline often comes as a surprise with its wide-open beaches and wildlife rich reserves. Now, a former golf course at Sandilands has become a National Trust all-year nature reserve, while a new beachfront attraction, featuring floor-to-ceiling windows, a café and rooftop viewing deck will open a few miles along the coast.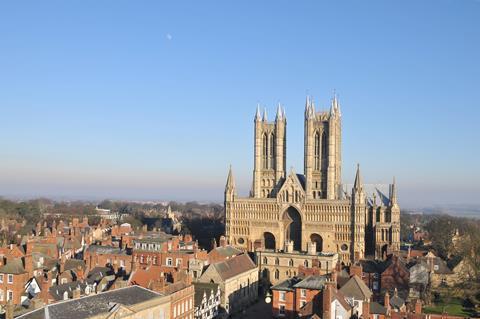 A £16.5m project to bring new visitor facilities to Lincoln Cathedral, considered one of Europe's finest Gothic buildings and once the world's tallest, is set to open this summer. The Old Deanery has been transformed into a state-of-the-art visitor centre, with a shop and café. On display will be some of the Cathedral's many treasures, including some unearthed during the major construction and renovation works. The newly landscaped Dean's Green will also open to the public for the first time in decades.
4. Sip a cocktail as the sun sets over a Victorian pier
Lincolnshire's iconic visitor attraction, Skegness Pier, which this year marks its 140th anniversary, is set to be restored to its 'former glory' after a £3m-plus sale. The family attraction – which has been a landmark in Skegness since opening in 1881 – is one of only around 50 seaside piers left in the UK. Now, after being sold by the family who have owned it since 1976, the new owners say they want to bring fresh investment to the Victorian structure. New for 2021 is the 'Playa at the Pier', a new pop-up venue with a bar where people can dip their toes in the pool water while enjoying a cocktail.
5. Getting impish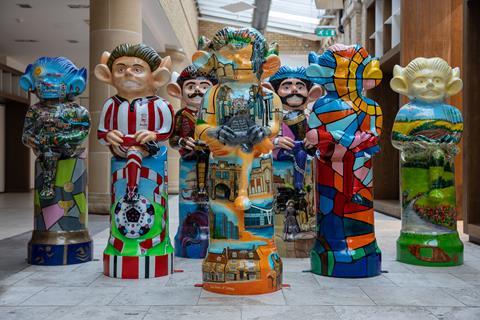 Hidden in the upper reaches of Lincoln Cathedral you'll find a symbol of the city surrounded by myth and legend: the Lincoln Imp. Head to the Cathedral and you can spot the petrified little Imp high above the Angel Choir – there's even a spotlight to help find him. But in 2021, between July and September, you'll have no trouble discovering the impish little fellow, thanks to a new trail of 30 colourful Lincoln imp sculptures throughout the city, designed by local and national artists.
Not forgetting…
Lincolnshire offers a county of contrasts, from rolling countryside and award-winning coastline to historic market towns and villages.
For more details, visit www.visitlincolnshire.com.