We may not be able to enjoy the real deal right now but there are still ways to bring your members together, whether it's mastering new skills or a spot of armchair travel.
VisitEngland has compiled a round-up of some of the things attractions are doing to adapt during the lockdown: here are some of our favourites…
1. Enjoy MORE spring gardens from home
Of course, it's not the same, but for a dash of spectacular spring colour, there are still some gardens where your group can "take a stroll" and boost their spirits - albeit virtually.
Just kick-back in front of your desktop, tablet, smartphone or smart TV and enjoy a bit of "me time", taking-in the floral displays, world famous horticultural collections and glorious parkland of some of the country's top gardens including: Hampshire's Exbury Gardens, with beautiful views of woodland area on the edge of the Beaulieu River or Lincolnshire's very own 'lost garden', Easton Walled Gardens, an ancient beauty restored from a wilderness after laying derelict for half a century.
Perhaps you could ask for suggestions and let your group help decide what gardens might be on your hit list in the future.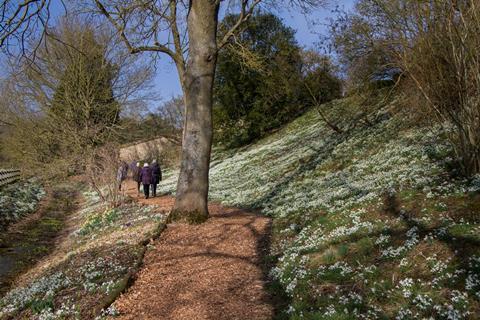 2. #LoveDurham… from your sofa
County Durham is supporting local businesses and providing people who were planning to visit Durham in the coming weeks, or those for whom the county is on their travel 'wish list', with uplifting and inspiring content to be enjoyed at home.
The '#LoveDurham from your sofa' campaign features virtual tours including of Durham Cathedral (lead picture above), videos, craft ideas, recipes, quizzes, Durham trivia, film and TV locations and colouring in sheets depicting some of the county's iconic locations. For ways to get your group involved go to: www.visitcountydurham.org/
3. Ride a virtual rollercoaster in Blackpool
VisitBlackpool has produced a Virtual Blackpool package tour which includes an online collection of rollercoaster rides, water slides, tours of venues and attractions for all ages to enjoy.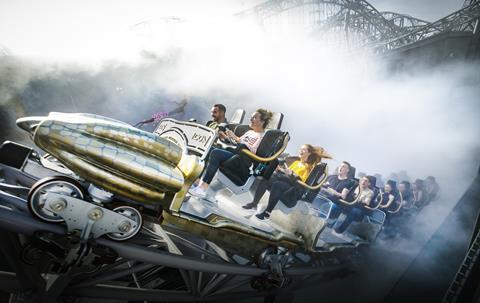 The package, available on the www.visitblackpool.com website, includes: a thrilling ride on the incredible ICON, the UK's first double-launch coaster at Blackpool Pleasure Beach; breath-taking footage of the white-knuckle water chutes at the Sandcastle Waterpark; a touch of animal magic with live videos, photos and educational facts from Blackpool Zoo; walk-through tours of two of Blackpool's heritage attractions – the Grand Theatre and the Winter Gardens; the SEA LIFE diaries, a fun and educational insight into the creatures from the ocean's depths and more.
3. London Calling #VisittheCityfromhome
City of London along with partner organisations, including Tower Bridge, LSO and Museum of London, have launched a digital campaign showcasing the best of the city's online cultural offer along with positive, inspirational content which can all be accessed from home.
You and your group can discover The Enchanted Interior exhibition through a video tour with Guildhall Art Gallery Curator Katty Pearce or enjoy viewing Hannah Starkey's new photography exhibition. Follow #VisittheCityfromhome on Twitter, Facebook and Instagram to see what you can access from your sofa. And if you or some of the people you organise for are not as familiar with certain social media platforms… well, now's the time.
4. English Wine Week
It has been moved to 20th - 28th June and will feature various activities for people to get involved in. There are over 400 vineyards dotted around England with several varieties stealing top awards. More details about the annual week will be announced on the Wines of Great Britain website.
5. Virtual RHS Chelsea Flower Show
Running online from Tuesday 19th May to Saturday 23rd May, the online event will see designers, growers, exhibitors and others from across the horticultural industry come together to share the joy of gardening. Here's more information about how to enjoy it.
Also look out for… English Tourism Week 2020
It takes place on 23rd - 31st May and this year's campaign's focus will be on engagement with Government, MPs and other stakeholders, to support the recovery of English tourism and raise awareness of the importance, quality and value of the sector to the UK economy.
For information visit www.visitbritain.org/english-tourism-week