Here are five options to give your group a day they'll never forget, whether it be exploring a heritage venue or jumping aboard historic vessels.
1. Grimsby Fishing Heritage Centre
Travel back to 1950s Great Grimsby and experience the sights, sounds and smells of what it was like to be a Grimsby trawlerman as you sign on as a crew member for a journey back to the height of UK fishing. Visitors to the Lincolnshire site can step aboard the original and historic Ross Tiger, thought to be the earliest surviving large diesel side trawler in the UK. A welcome talk is provided for all group bookings, with discounted rates and free coach parking and drop-off and pick-up points also on offer.
2. Museum of Making
Derby's Museum of Making celebrates the city's 300-year history of making and innovation to inspire new creativity. Part of the Derwent Valley Mills UNESCO World Heritage Site, the museum has been designed and made by the people and industries of Derby with a vibrant, changing programme of exhibitions, events and activities.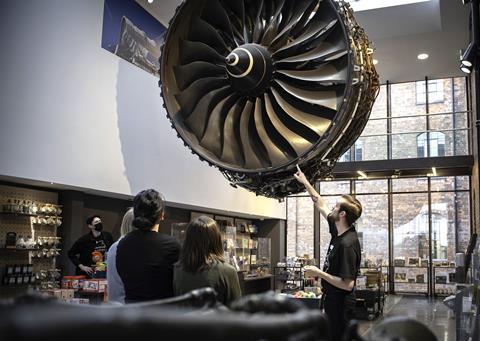 Here, groups can discover the history of this fascinating building and even pre-book a delicious home-baked cream tea. Discounts are available on exhibition entry and lunch can be pre-booked at the River Kitchen.
3. Bodmin Jail
Built in 1779, Bodmin Jail in Cornwall was a game changer in prison design, embracing the concepts of Georgian reformer John Howard. The iconic building has undergone a bold multi-million pound redevelopment in recent years and now offers visitors an unforgettable experience into the history of its infamous inmates.
One of the many highlights is the 'Dark Walk', which uses theatrical effects and the latest technology to transport visitors back to Cornwall's murky past, enabling a first-hand experience of the penal life of a working 18th and 19th-century prison on the fringes of a windswept Bodmin Moor. Discounted rates apply for groups of ten or more, with guided tours available, as well as overnight stays in its luxury boutique hotel.
4. Beamish, the Living Museum of the North
Take a tram ride back in time and become immersed in real, living history at Beamish in County Durham. Visitors can take a walk down an Edwardian cobbled street, try tasty food from times gone by and chat to costumed engagers to really get a feel for how life used to be.
Set in 350 beautiful acres, groups can also enjoy a year-long exciting events programme to make the day even more appealing. Discounted day admission is available for pre-booked groups of 15 or more with free admission for coach drivers and group organisers.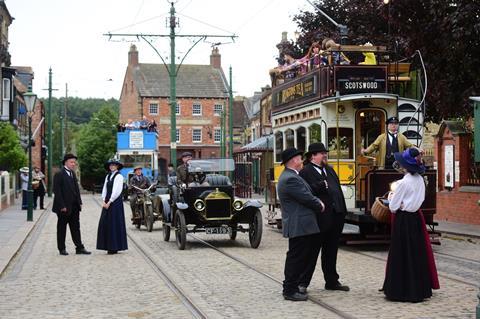 5. Portsmouth Historic Dockyard
The world class maritime heritage attraction on the south coast houses Lord Nelson's flagship HMS Victory, Queen Victoria's HMS Warrior, King Henry VIII's Mary Rose, the World War One Battle of Gallipoli survivor HMS Monitor M33, the National Museum of the Royal Navy and the highly popular Harbour Tour.
If that's not enough to whet your appetite, the dockyard also spans Portsmouth Harbour to Gosport and includes the only World War Two era submarine HMS Alliance at the Royal Navy Submarine Museum and Explosion! The Museum of Naval Firepower. If you want to make several trips to see something new each time, groups can opt for an Ultimate Explorer ticket which gives access to all attractions across 12 months.