From historic visits to European adventures, here are ten day trips and holidays that members of the GLT team took in 2022, offering you inspiration for 2023 and beyond.
1. Cosmic fun in Leicester
Gavin Seljamae-Waite: my family and I had a great day out at the National Space Centre in Leicester. We loved the planetarium and all the talks from the very knowledgeable staff. Our young daughter enjoyed all the interactive and immersive exhibits, and travelling up the side of the space rocket in the glass elevator was a cosmic end to our day.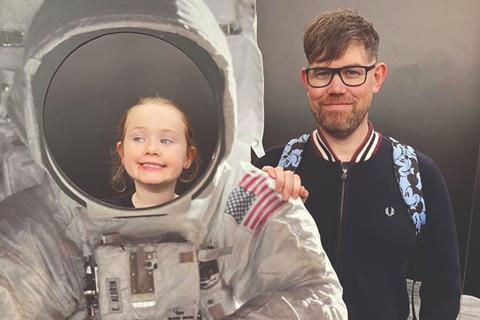 2. Where players enter and legends leave
Graham Yandell: I have been on the old Wembley tour many moons ago and also took a tour of the new Wembley fairly early on after it opened. However, the latest tour is a massive cut above and was nearly two hours that I can only describe as brilliant.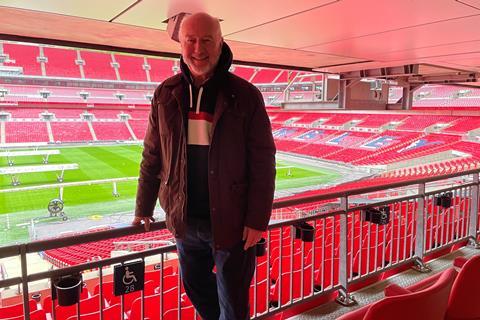 Our guide Albert was superb and we explored so much, learning a great deal about one of the finest stadiums in the world – and it's not just about football. A whole range of events take place at Wembley and its history is amazing. A really great venue for groups, either included as part of a day trip or during a short break.
3. Walking on the wild side
Harry Rogers: did you know that Longleat House was once used as dormitories for school girls? I had no idea, but picked up this information on one of the guided tours available, with our expert also pointing out (rather ironically) a snapped finger from a female sculpture on one of the grand fireplaces. The culprit only owned up to her crime years later as an older lady, but a guide truly helps bring out this kind of magic.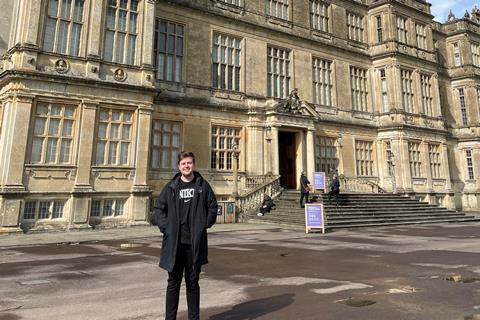 Expect to see glorious artwork, beautiful artefacts and stunning architecture – a truly wonderful experience that made me forgive those pesky, but wonderful, monkeys in the road safari pinching the windscreen jet washers off my car! I'd also recommend the Koala Creek area and the Jungle Cruise where sea lions swim right up against the boat.
4. A day at the races
Cherish Westbury: in June there are calls for only one thing… Royal Ascot. 2022 was the first time I have attended – and it won't be the last. I can see why our readers have voted it their Best Event for Groups so many times, including at the 2022 Group Leisure & Travel Awards ceremony.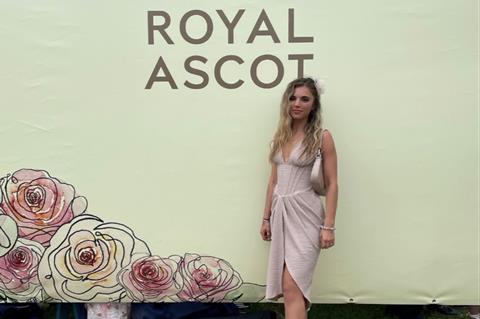 I spent the day in the Windsor Enclosure, right in the heart of it all and enjoyed placing a bet and cheering the horses on. Inevitably, mine was pipped to the post (typical), but it was a truly fantastic day all round and I can't wait to attend again.
5. Sky high views at Greenwich
Gareth Davies: to celebrate my youngest son's birthday, the family and I treated ourselves to a few days in our amazing capital to do some of the touristy things we don't normally have the time to do. One of those things was a trip over the Thames from Royal Docks via the Emirates Air Line cable car.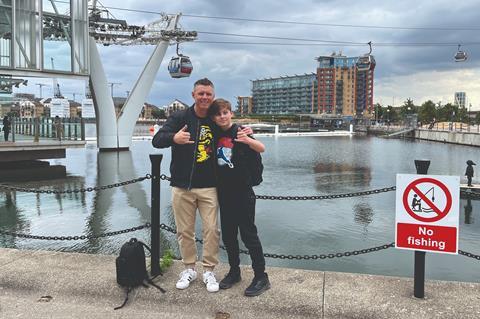 The views of London's skyline were nothing short of amazing – if not a little hair raising… top tip: don't move around too much in the cab! The ride took us toward the Greenwich Peninsula, and the O2 Arena was clearly visible as we descended – an exhilarating little journey (spoiler: we did make the return trip!).
6. Exploring Colourful Copenhagen
Keeley Rodgers: the Danish capital has been on my list of places to visit for some time so it was great to finally get there and stay with some friends. There's plenty to do on a visit to Copenhagen without feeling like you can't fit it all in. One of my favourite ways of experiencing a new place is to 'eat my way around' and we certainly did that. From pastries and coffee to lunch at the newly opened Bistro Verde and a feast at street food market Reffen, there's some fantastic food on offer.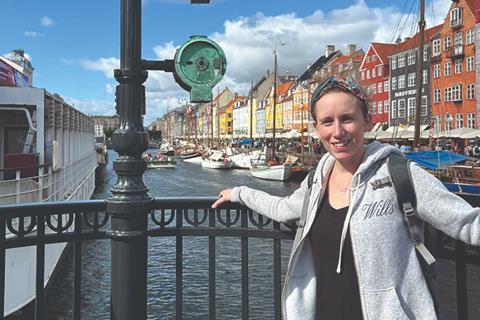 And the best thing? You can walk it off when taking in the sights including the famous waterfront of Nyhavn, Tivoli Gardens amusement park and the Amalienborg Museum (part of Christian VIII's palace) which welcomes groups.
7. A Canterbury tale
Joanna Thomson: I went down to Canterbury to seek Gothic spires, cobbled streets and bucket loads of history. Dipping in and out of leaning Tudor buildings, we explored the nooks and crannies of the Medieval settlement by day, and by night joined a merry band of revellers on a tour of the city's dark past, filled with stories of plague, witches and premature burials.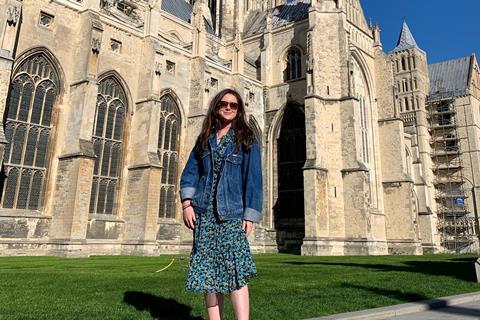 Canterbury Cathedral, one of the first Christian structures in England, which dates back to 597, is the main course of the city's historical feast: gigantic in both stature and atmosphere, looking up at the stained glass and stone arches of the Bell Harry Tower is a truly otherworldly experience.
8. Exploring Scone Palace
Ingrid Hansford: whilst enjoying a lovely week away in Scotland, I visited Scone Palace, the original home of the Stone of Destiny. Over the centuries, people have come here to attend parliaments, coronations, marriages, funerals and much more.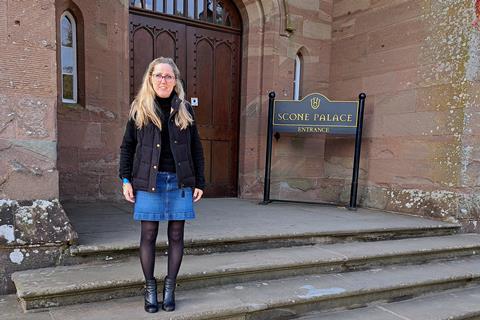 There is lots to see in the house, including the French-themed Drawing Room with the imposing paintings of King George III and his Queen, Charlotte. You can also explore the vast woodland gardens if your group loves getting closer to nature, and yes, I did enjoy a tasty scone while I was there!
9. Opulent Osborne
Trevor Templeman: while taking a relaxing break to the Isle of Wight on a Warner's holiday, my wife and I decided to visit Osborne House. Built for Queen Victoria, Prince Albert and their large family, Osborne consists of many charming rooms which are full of treasures that have been beautifully kept over the years to give a magnificent overview of the life and times more than 100 years ago.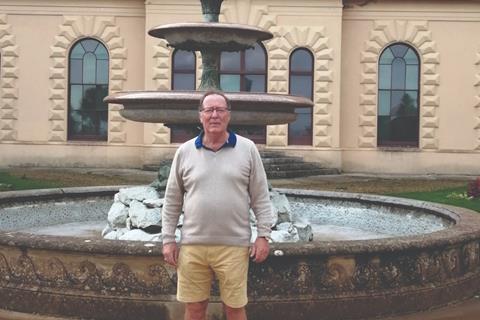 After exploring the house, we walked down to the family's private beach which is a nice place to stop for a cup of tea while looking over the Solent to Portsmouth. The Swiss Cottage, within the grounds is also a must-visit, built as a play house for Queen Victoria's many children.
10. Visiting Brunel's SS Great Britain
Rob Yandell: it was the first time I'd visited the SS Great Britain since a Reader Club fam trip to Bristol about 15 years ago. It's evolved over that time of course and it was great to go back and discover its stories and history. To follow the ingenuity of this feat of engineering is really something, from its concept and construction to the launch in 1843 when its innovative maritime technology saw it referred to as 'the greatest experiment since the creation'.
The background can be explored in the museum which needs time before you board the ship itself and get a taste of what life was like for the passengers and crew. Going 'under' to the dry dock offers a fantastic and yet different perspective. It's a wonderful attraction and I love visiting Bristol too, it has so much to see and do.