Spending time with family is important, so what can you do to make it memorable? With some fantastic offers and new activities, here are ten attractions for family groups of all ages.
1. Blenheim Palace, Oxfordshire
Discover more than 300 years of history at the UNESCO World Heritage site in Oxfordshire, featuring stunning State Rooms, formal gardens and even a Butterfly house to entertain visitors. The glorious palace is named after the 1704 Battle of Blenheim and is well-known for being the birthplace of Sir Winston Churchill. Did you know, the team also spent a considerable amount of money to save the 'finest view in England', labelled this by Lord Randolph Churchill, by removing 400,000 tonnes of silt from two lakes to protect a Grade I-listed bridge. Families can usually benefit from special tickets.
2. LEGOLAND® Windsor Resort, Berkshire
With LEGO providing fun for all ages over the years, this is a family must. There is everything from a water park to flume rides and roller coasters, plus an entire small world made completely out of the toy bricks.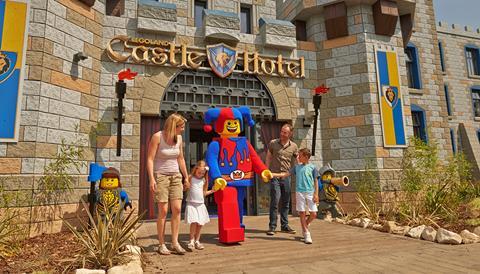 With so much to see and do on a visit, families can even stay overnight in its on-site hotel, giving you plenty more time to experience everything it has to offer. There's a reason it was voted best Best UK Attraction for Children & Families at the 2020 Group Leisure & Travel Awards.
3.Tatton Park, Cheshire
Set across 1,000 acres of parkland, Tatton Park not only offers an insight into the history of the Egerton family who made the site their home in the 18th century, but also a glimpse at what the gardens would have looked like in Edwardian times. The impressive country mansion is also home to one of the National Trust's finest libraries. Once families have explored the history behind the house, youngsters can run free in its glorious landscape, which includes 19 different garden areas in total, including a Japanese Garden, Walled Kitchen Garden and even a maze to get lost in.
4. Bear Grylls Adventure, Birmingham
If you're after a more adrenaline-fuelled day then check out this popular activity centre at the NEC, inspired by the adventurer and explorer Bear Grylls.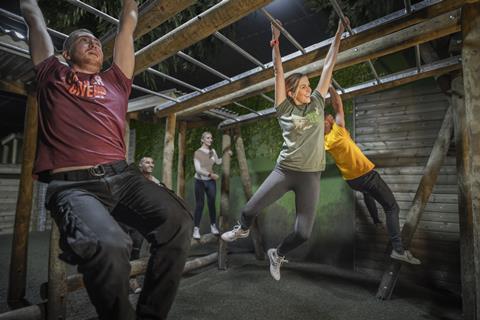 Featuring ten action-packed indoor and outdoor experiences, you can try your hand at archery, an assault course and indoor skydiving followed by a dose of shark diving, escape rooms and the high ropes. There are various packages on offer and different levels to suit all abilities.
5. Bletchley Park, Buckinghamshire
The importance of Bletchley Park and its place in British history cannot be underestimated. It was home to a team of World War Two code breakers who helped decipher secret messages that changed the course of the conflict. This unique site was previously a vast Victorian estate, where parts including the Mansion still survive, expanding during wartime to accommodate Codebreakers Huts and Blocks. Visitors of all ages can visit in awe of the sheer excellence which took place here, with the site now able to reveal secrets and tell fascinating stories of our national legacy.
6. Woburn Safari Park, Bedfordshire
To get a close-up encounter with wildlife, not many places compare to Woburn Safari Park. Visitors can drive around its road safari and come face-to-face with lions, tigers, rhinos, giraffes and more.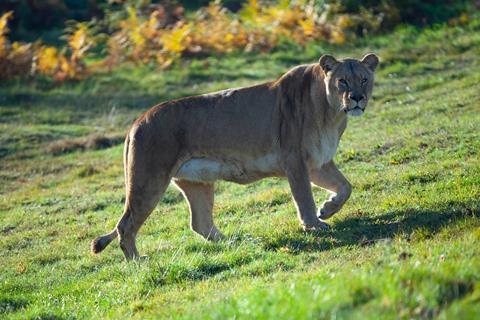 After a fascinating drive around, you can then explore on foot into walk-through enclosures with the likes of lemurs, squirrel monkeys and wallabies. A Mammoth Play Ark soft play centre, pedal swan boats and a Go Ape treetop adventure park all add to the offering, keeping groups entertained for the whole day.
7. Stratford-upon-Avon Butterfly Farm, Warwickshire
The farm, which marked its 35th anniversary last year, was created by Clive Farrell who had a dream to introduce visitors to his love of butterflies. All ages can admire and enjoy the 2,000 free flying individual butterflies along with tropical birds, fish, plants and other animals. The team have also been using the time in national lockdowns to breed more fantastic butterflies for all to admire.
8. North Yorkshire Moors Railway, Yorkshire
The popular heritage attraction offers visitors a range of special experiences, including the the chance to usually book your own compartment on board (maximum six) as well as other family packages.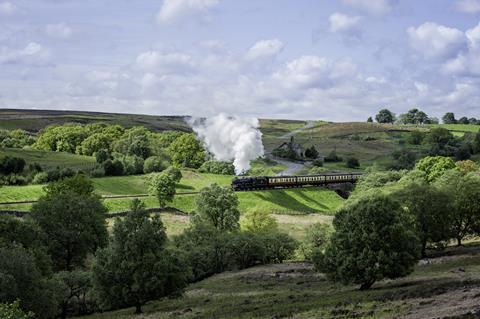 Every visitor that travels on the railway helps preserve one of the world's greatest railway experiences. The railway operates with the support and commitment of more than 550 volunteers.
9. Cadbury World, Birmingham
There is no better attraction for the sweet toothed than this real life Charlie and the Chocolate Factory in Birmingham. You can learn about the production of chocolate and there is, of course, the opportunity to sample it and take some home from the shop. Visitors can explore the background to Cadbury World as John Cadbury himself tells you the story of how his Quaker roots led him to build a new kind of factory away from the smoggy city.
10. Drayton Manor Theme Park, Staffordshire
The Midlands theme park celebrated its 70th birthday in 2020 and is home to more than 100 rides and attractions spread across 280 acres of parkland. Younger children can enjoy Thomas Land - a whole zone dedicated to Thomas the Tank Engine while older visitors can test their nerve on the likes of the Shockwave roller-coaster. #