If you are looking for a more unusual trip to take with your group in the UK, here are 11 places to inspire a quirky day trip or longer break.
1. Mother Shipton's Cave, North Yorkshire
Said to be one of England's oldest visitor attractions, this cave is where the famous Yorkshire prophetess Mother Shipton is reported to have been born. It's right by the Petrifying Well, a unique geological phenomenon which never fails to impress visitors, as its water appear to turn objects to stone. The park that is home to Mother Shipton's Cave and the Petrifying Well is a unique, unspoilt remnant of the Royal Forest of Knaresborough.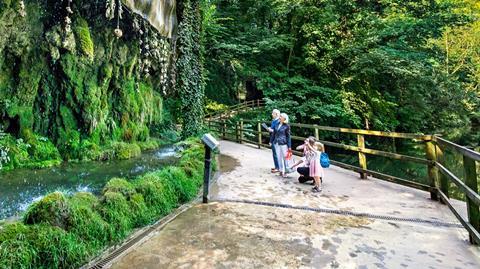 2. Isle of Wight
If you and your group have a penchant for prehistoric treasures, head to the Isle of Wight – dubbed the UK's dinosaur capital by National Geographic. The majority of the island's dinosaur treasures can be found along the southwest coast, with footprints and casts to be seen at Hanover Point, Compton Chine, Sudmoor Point, Chilton Chine and Cowleaze Chine. Fossils dating from the Lower Cretaceous period are littered along this stretch, but for abundance, set your sights on Compton Bay.
3. Pendle Hill, Lancashire
Most famous for its links to the now notorious witch trials of 1612, Pendle Hill and its surrounding towns and villages are said to be a truly bewitching part of Lancashire.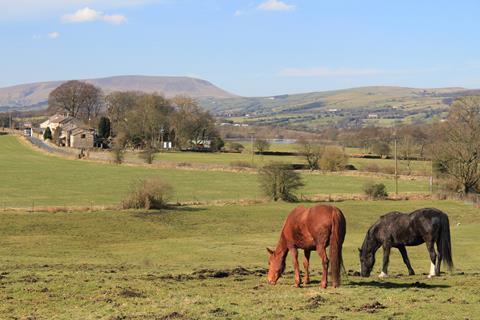 Ten alleged witches were buried beneath the hill, having been hanged at Lancaster Castle. Pendle Hill looms over this ancient hunting ground – once the home of wolves and wild boar.
4. Alnwick Poison Garden, Northumberland
The Alnwick Garden is home to the small but deadly Poison Garden with the black iron gates only open on guided tours.
Visitors are strongly forbidden from touching, smelling or tasting any of its 100 toxic and narcotic species. Run by the Duchess of Northumberland, Jane Percy, this garden rests behind large black iron gates and is a very unusual day out in England.
5. The Small House, Conwy
What is reported to be the smallest house in Britain can be found nestled amongst a terrace of houses on Conwy's quayside in north Wales. It was occupied right up until May 1900, and ever since it had been visited and marvelled at by thousands of people from around the world.
6. Eyam Plague Village, Derbyshire
During the bubonic plague outbreak of 1665-1666, the inhabitants of Eyam quarantined themselves, in a famous act of self-sacrifice, to prevent the spread of the plague.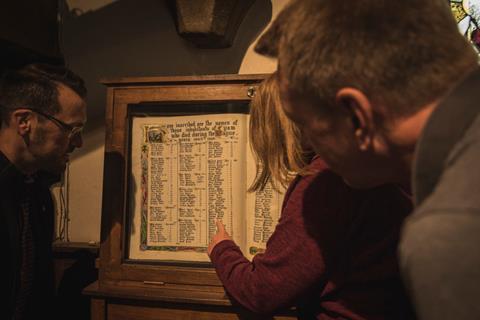 Despite its morbid history, the village makes for a fascinating day out in the Peak District. The museum is a great place to begin your visit and groups are usually welcome.
7. Pluckley, Kent
A picturesque village in Kent, Pluckley was named Britain's 'most haunted village' in the Guinness Book of Records in 1989, thanks to the 12 'official' apparitions that roam the place. There are a number of spots around the village that have a distinct "feel" to them. It is also known as the location where the Darling Buds of May TV series was filmed.
8. Highgate Cemetery, London
Opened in 1839, over 170,000 people have since been buried in Highgate Cemetery (pictured top), including philosopher Karl Marx, novelist George Eliot and writer Douglas Adams.
Rumours of occult meetings, Satanists and witches gathering in the cemetery have persisted for years. Admission is by timed ticket which you can purchase online.
9. The Dark Hedges, Ballymoney
The Dark Hedges is an avenue of beech trees in County Antrim, Northern Ireland. The trees were planted by the Stuart family in the 18th century, and now they form an ethereal tunnel that has become one of Northern Ireland's most photographed destinations. Game of Thrones fans will recognise it as the King's Road from the hit TV show.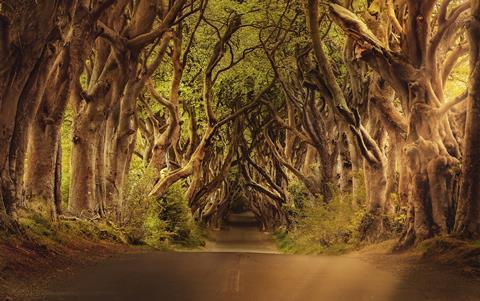 10. The Real Mary King's Close, Edinburgh
Beneath the hustle and bustle of Edinburgh is Mary King's Close, a 17th century street that has become a popular tourist site. Once home to hundreds of inhabitants, Mary King's Close was emptied and sealed up at the beginning of the 20th century. It was later rediscovered by workmen who were digging on the street above and accidentally punched down into the winding streets.
11. Glasgow Necropolis, Glasgow
This Victorian garden cemetery stands adjacent to Glasgow Cathedral and was created following increased demand for more cemeteries in Britain in the 19th century, after the creation of Père Lachaise Cemetery in Paris. There are around 50,000 people buried in the Necropolis, but only a small percentage have gravestones – and even fewer have names. Approximately 3,500 monuments exist here and guided walking tours can usually be organised.
The list was compiled by LeaseCar.uk which researched a variety of spooky and kooky sites to visit.