If you want to ensure that every issue of Group Leisure & Travel lands on your door mat, subscribe to our print edition securely and easily here.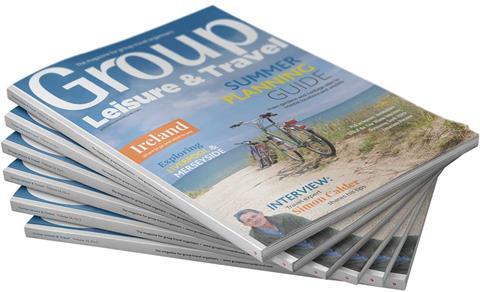 What do we include in the magazine to inform and entertain you?
The latest news from attractions, theatres, tour operators, hotels, tourist boards and more, meaning you'll be the first to hear about new ideas and offers.
Columns and articles from expert writers.
Special features on a range of topics, such as gardens, historic properties, museums, Christmas, shopping, hotels, and much more.
Destination pieces looking at where to go and what to do, in Britain, Europe and across the globe.
Interviews with other group travel organisers who tell us about their group, trips and how they organise.
And much more….
Start your subscription by buying a 12-issue cycle of the magazine via the secure Paypal menu below:
Please note: buying a subscription is for 12 print issues of Group Leisure & Travel magazine, which normally publishes monthly although we reserve the right to make changes to this publishing cycle. Payments are made to Yandell Publishing Ltd.
Magazine subscriptions do not automatically renew after you have received your final edition of your 12 issue cycle. An email notification will be sent to you in good time to provide details of how you can continue your magazine subscription should you wish to do so.
If you need help or would like to talk to our subscription department please telephone 01908 613323 or send an email to subs@groupleisureandtravel.com (note: do not send payment or senstive details via email).