Readers joined us on our familiarisation visit to Wilthire, taking in Salisbury Cathedral and attractions in Swindon. Find out about our whistle-stop tour through the rolling countryside.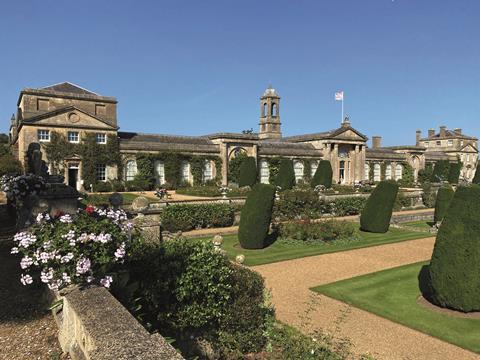 This was a self-drive fam trip in September and we couldn't have hoped for better weather – blue skies and blazing sunshine as we toured Wiltshire's beautiful countryside and historic attractions. Wiltshire is part of the Great West Way, which stretches from London to Bath and Bristol. The focus of this trip was Wiltshire and there was certainly no shortage of pretty scenery and historic sights to take in.
We each had our own itineraries and the first stop on mine was STEAM - Museum of the Great Western Railway in Swindon. It's housed in a restored Grade II railway building in the former railway works which at its height of production employed 12,000 people charged with building and repairing locomotives from 1843 until 1986. The museum honours the lives of the ordinary people behind the factory's extraordinary achievements.
The roomy walkways and cavernous display rooms are perfect for groups to spread out in and immerse themselves in the stories of the iconic Great Western Railway. History is brought to life by mannequins, commentary and reconstructions of the former factory and plenty of original footage of the men and women at work (women worked in the factory during World War Two).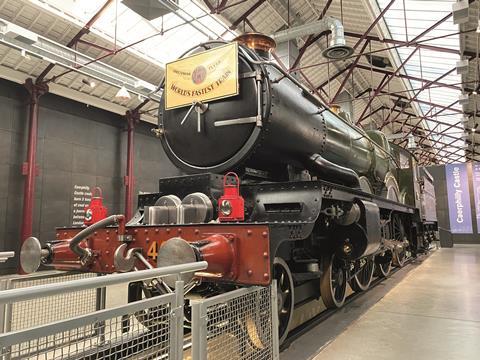 You can watch interviews with original foundry workers, who worked around the clock, learning the job from the "old sweats" – men who trundled trolleys laden with molten metal, a perilous occupation. You can get hands-on with the controls in a reconstructed engine (pull the chain and toot the whistle!) and walk along a reconstructed 1930s platform, with the sounds of trains whistling and doors slamming, past the booking office and peer into the beautifully restored Royal Carriage, famous for carrying Queen Victoria in 1842, the first reigning monarch to travel by train. It was stunning to see up close in person.
"There were many highlights for us. Bowood House and Gardens, Iford Gardens, Marlborough College and Salisbury Cathedral were all wonderful"

GTO Paul Napier, Surrey Theatregoers
Train enthusiasts will especially enjoy the locomotives, including the Caerphilly Castle, 'The World's Fastest Train', which you can walk beneath via a lowered walkway and experience a unique perspective of this feat of engineering.
GTO Sue Povey of Out and About with Sue summed up her visit: "It was fantastic to stand beside the highly polished steam engines and appreciate their towering size. The time of steam is brought vividly alive with interactive exhibits, photographs and interviews re-living memories of days gone by. There is much appeal to all ages and group dynamics and I would highly recommend a visit."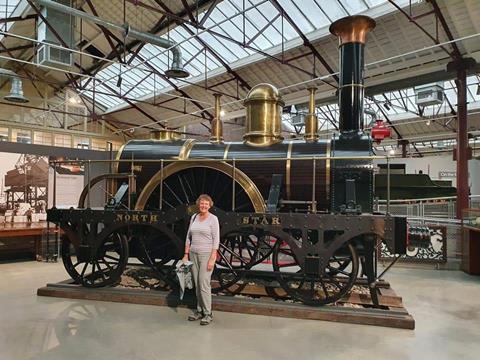 There's a lot to take in – save time for the well-stocked gift shop, too – and you'll need around two hours to make the most of your visit so you'll leave in no doubt of Swindon's identity as a historic railway town.
The museum shares Swindon's Churchward site with the McArthurGlen Designer Outlet a short stroll away via landscaped walkways, so those wishing to enjoy some fresh air or a spot of retail therapy are well catered for.
"I was delighted to welcome so many interested group travel organisers and tour operators on our recent 'Wiltshire on the Great West Way®' self-drive fam trip. We look forward to welcoming back these group visitors in due course"

Host, Florence Wallace, Visit Wiltshire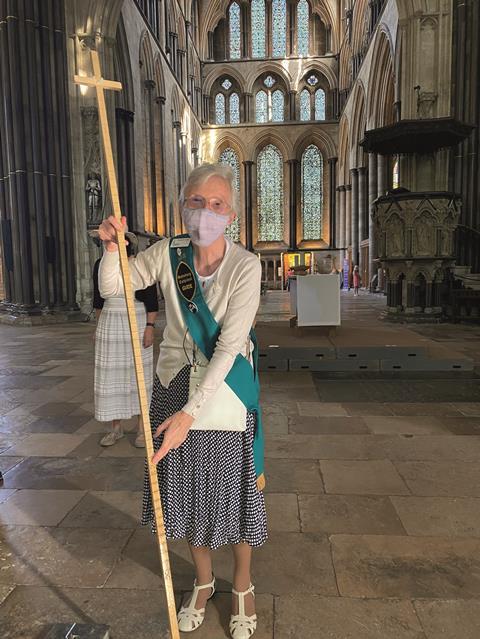 The next morning Salisbury Cathedral awaited, magnificent in the autumn sunshine. Set in the largest Cathedral Close in Britain, it has the world's oldest clock (it's ticked over five billion times) and Britain's tallest spire. Here I discovered the best preserved of only four surviving 1215 copies of Magna Carta, displayed in the Chapter House among an interactive exhibition. Guides are on hand to answer any questions: it was written on stretched calf's skin with a feather from a female swan (female swans are also called pens!).
Another surprise about the cathedral was learning it was built on water, as demonstrated by cathedral guide Elizabeth Gower who removed a stone in the floor and tested the water level with a dipstick. Groups can also enjoy the gift shop and relax in the refectory.
GTO John Service of TrevNav Services suggested that groups may wish to combine a morning visit to the cathedral followed by an afternoon exploring the attractive city. Also on John's itinerary was Stonehenge and the nearby ancient landscape Old Sarum which was the original site of Salisbury Cathedral before it 'moved' to the city. Here you can climb the ramparts for views over the Wiltshire plains on what was once the thriving town of Old Sarum. "If you're into such history, it will prove interesting for a specialist group," said John. "Chances are that you'd put Stonehenge and Old Sarum together in the same itinerary."
"On the way to some of these attractions, we saw the famous white horses in the hills which Wiltshire is known for"

GTO Janis Stein, Bridge Computing
Then, onto the charming Bridge Tea Rooms in Bradford on Avon for a lunch of finger sandwiches and freshly made scones, washed down with pots of loose-leaf tea (English Breakfast for me), a real treat and an experience that groups would be sure to remember.
The final stop for me was Bowood House and Gardens. Even approaching the estate is spectacular, driving through a forest of trees to the car park. Once on foot, a well signposted path through undulating lawns leads to the house and gardens. Home to the Lansdowne family since it was acquired by the 1st Earl of Shelburne in 1754, the 'Big House' was demolished in 1955 and the house that welcomes visitors today is in fact the much smaller Orangery, with its beautiful neo-classical chapel in the centre.
"The view from the terrace down to the lake was breathtaking. There was plenty of space to have a picnic in the grounds if members wanted to do that instead of eat and drink in the café"

GTO Pat Lawrence, Dorridge U3A, on her visit to Bowood House
I wandered through the State Rooms, the Sculpture Gallery, the library and learned about how Joseph Priestley, a natural philosopher and tutor to the Earl of Shelburne's sons, discovered oxygen in 1774. There are further exhibition rooms upstairs and the walls are lined with paintings and display cabinets of antiques and historical treasures.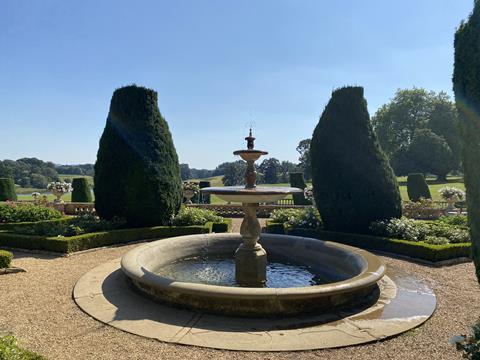 Allow plenty of time to walk around the grounds and take in the walled garden, terrace garden, colourful borders and the Woodland Gardens and experience the Cascade, a natural water feature accessed via a narrow path that's partially concealed with foliage.
For Paul Napier, GTO of Surrey Theatregoers, Bowood House was the highlight of his trip and he rated the "impressive house and gardens" as being "accessible for coach and manageable walking for our Senior groups".
Bowood House was the final stop on the fam trip itinerary for me and I couldn't think of a finer memory to come away with. Wiltshire, I will be back!
We stayed at: The Holiday Inn Salisbury-Stonehenge, situated within easy reach of the ancient landmark and other historic attractions. Guests can make use of the outdoor terrace area and spacious onsite restaurant and there is ample on-site parking. To find out where else we've been on our Reader Club trips click here.