Just as Britain is set to break up with the European Union (or not), York Castle Museum brings a collection of stories and possessions relating to the ways we fall out of love.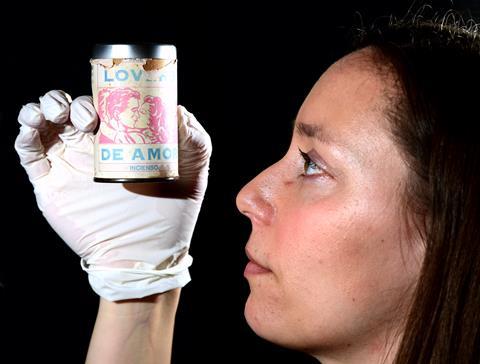 Always heartfelt, sometimes humorous and often deeply moving, the collections from the Museum of Broken Relationships in Zagreb, Croatia, will be enriched with objects from York's collections which illustrate a key moment in a relationship breaking down.
It will consider this from a national level, such as the divisions caused by war, religion and politics, but also include those individual stories which say something much more personal about how we all cope when love falls apart.
The exhibition will also feature new stories brought together especially for the exhibition through an appeal to local communities.
What is the Museum of Broken Relationships?
It's a creative art project conceived by Olinka Vištica and Dražen Grubišić in 2006. Its original permanent location was in Zagreb, Croatia, but it has toured all over the world, collecting various stories and items that all have one thing in common - they're all about a broken relationship.
In 2010, the Museum won the EMYA Kenneth Hudson Award as the most innovative and daring museum project in Europe.
Some of the items on show include:
A pair of fluffy handcuffs captioned "tie me up".
A can of love incense which "doesn't work".
A letter detailing 10 reasons why a lover should stay.
An example of an item on display, with a story, is a toy motorcycle made of wood from Mexico.
The story accompanying it reads: "My ex-girlfriend gave me this motorcycle. She hated that I rode motorcycles and even vowed that she would never ride mine. Soon after we began dating, I had an accident. I broke my leg and had to wear a cast, stay in bed, etc. One day she brought me this toy motorcycle.
"At first I thought it was a nice gift, but then she said 'bringing you this seems fitting seeing as how you are only capable of taking care of something of this size. You'll have to get yourself a toy woman too because I seriously doubt you can handle a woman like me'. I decided I never wanted to see or hear from her again. We haven't spoken since."
The exhibition is open from Friday 22nd March, daily from 9.30am-5pm, until 22nd March, 2020, and is included in the museum admission price.
Group visits:
Groups, with a minimum of 10, can receive special rates for the museum.
For more information visit www.yorkcastlemuseum.org.uk or call 01904 687687.