Group tickets are now available for what will be the UK's first chance to see the world's largest touring collection by notorious artist Banksy, showcasing works rarely seen by the general public. It opens in May and runs until November.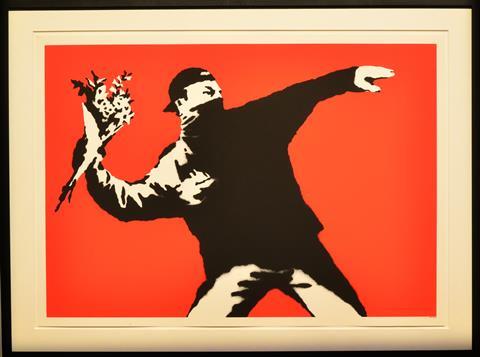 Prints, canvases, screenprints, sculptures and limited edition pieces, mainly dated between 1997 and 2008 (the period which resulted in Banksy's most recognisable and well-known works) will be on display.
The exhibition will also feature iconic works such as Girl and Balloon, Flower Thrower and Rude Copper alongside some of his lesser known masterpieces.
Who is Banksy?
Considered one of the world's top political artists, Banksy's identity remains a mystery.
In 2010, Time magazine selected the British artist for its list of the world's 100 most influential people. Over the years, Banksy has carried out a considerable number of 'pranks', one of which was his Girl with Balloon painting which went through the shredder just moments after it was sold for nearly $1.4 million at auction.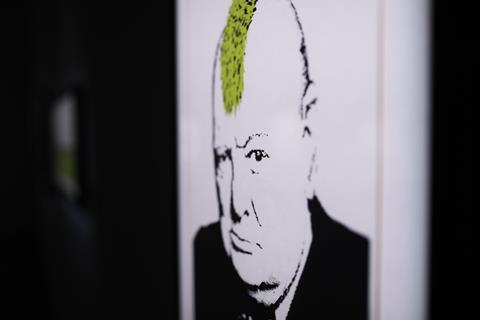 The Art of Banksy exhibition, which will run at 50 Earlham Street, London, was initially due to open in March but has now been postponed until May this year. It's due to open on 20th May and run until 21st November. The collection has already welcomed 750,000 visitors worldwide including in Toronto, Melbourne and Tel Aviv.
Groups of ten or more people can benefit from a discounted entry price from Monday to Friday and private viewings for groups of between 60 and 120 are available for Monday, Tuesday and Wednesday evenings from 7pm.
Although The Art of Banksy is not authorised or curated in collaboration with the artist himself, international specialist in the Street Art genre, Chris Ford, is the curator.
He said: "This is a one-of-a-kind exhibition. Banksy is the most powerful and recognised artist of a generation, who has been completely ignored by the establishment thus far."
"There is no reason why there shouldn't be a Banksy hanging in every single major contemporary art museum in the world."

Chris Ford, curator of The Art of Banksy
Social distancing will be in place throughout the exhibition as well as Covid safety protocols.