The oldest surviving area of the castle has been transformed and will be open to visitors every day.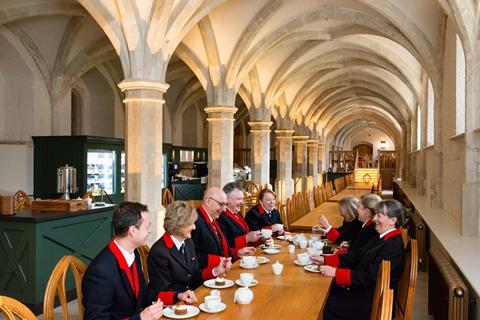 The Undercroft of Windsor Castle, the largest occupied castle in the world, was used for centuries as the main wine cellar.
Now, the space has been converted into the Undercroft Café, where visitors can be served sandwiches, wraps, salads and more meal options, as well as a tea selection. It will be open daily for those with admission into the castle.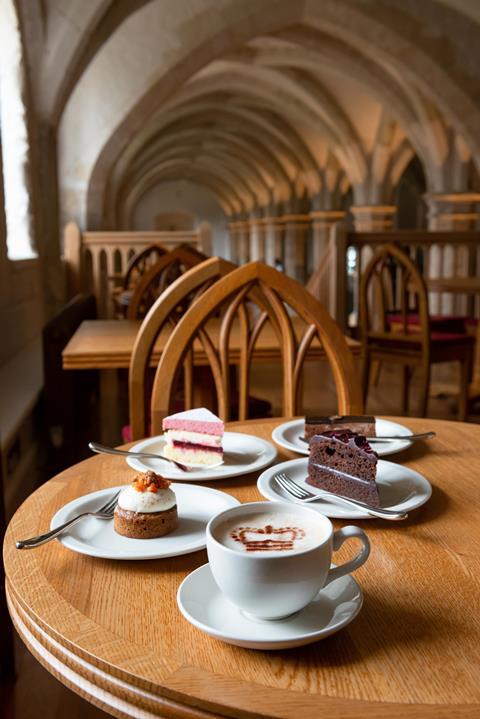 The café, which also serves vegan cakes and fruit scones, resides beneath St George's Hall, the location for state banquets. It was part of Edward III's renovations of the castle during the mid-1300s.
Michelle Lockhart, commercial director at the Royal Collection Trust (RCT), said:
"We hope that our visitors will enjoy the opportunity to pause for a cup of tea or a bite to eat while taking in the atmospheric surroundings of the Undercroft, one of the few surviving parts of Edward III's magnificent Gothic palace."
The Undercroft Café is part of the RCT's Future Programme, a project aiming to improve the visitor experience at Windsor Castle. Other developments made recently include adding the State Entrance to the visitor route through the site.
Another opening for 2020 will be the castle's Learning Centre, intending to engage schools, families and adults in Windsor Castle and the Royal Collection as a whole.
History of the Undercroft
The area used for the new café was once a storage cellar for beer and wine in the 14th century. During Charles II's reign (1630-1685), the Undercroft was divided into different spaces, to make room for a confectionery, silver scullery and eating room for household staff.
Around 200 years later, further space was made in the Undercroft to accommodate the Lord Chamberlain's Office, Servants' Hall and Office of the Yeoman of the Pantry.
The area was made a single space once again in 1992 following a fire at Windsor Castle, which saw the Undercroft restored back to its medieval interior.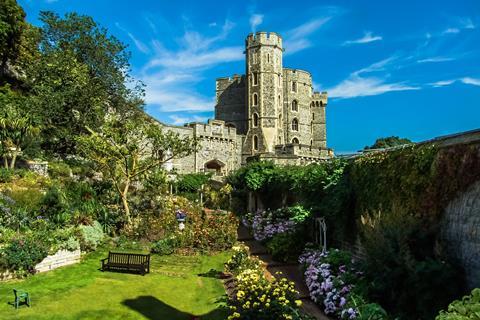 Group visits to Windsor Castle
Discounts are applied to groups of 15 or more people visiting the castle, where they can pick up free multimedia guides (available in nine languages). Tours can be arranged, with the option to focus on a specific topic, like the site's restoration after the 1992 fire.