Groups visiting the haunting remains of Whitby Abbey in North Yorkshire can now benefit from a newly designed museum, a new coffee shop and a bigger gift shop.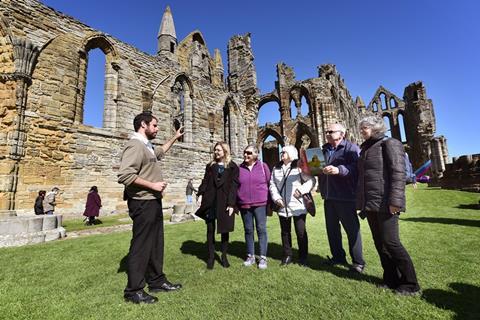 The English Heritage attraction, best known as the fictional landing place for Bram Stoker's Count Dracula, has reopened following a £1.6 million improvement project.
New interpretation around the historic site, shrouded in myth and legend, as well as the revamped museum, will bring the landmark location to life for visitors.
Several unique items will be on display in the newly-designed museum including the first free standing stone crosses in Anglo-Saxon England, and a lead seal from the tutor of St Wilfrid who once was a spokesman for the Roman church at the Synod of Whitby.
The museum tells the story of Whitby Abbey, from the Bronze Age to today as well as offering visitors a hand-held interactive, in the shape of a fossil, which will use colour-coded lights to inform them where lost abbey buildings once stood and where artefacts, now displayed in the re-vamped museum were found.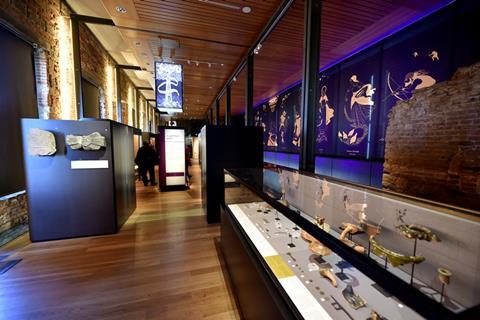 Groups will also find other new facilities including a new coffee shop, a bigger shop in the visitor centre and a tree-lined avenue, new seating and green spaces with herbs in the courtyard.
Groups of 11 or more will receive discounted entry, with the group organiser and coach driver going free.
About Whitby Abbey
Dating back to 657AD, Whitby Abbey was the first monastery in north Yorkshire, playing an important role in the history of the Church of England.
Old myths and legends are still attached to the site, including Hild, the Anglo-saxon princess who drove a plague of snakes over the cliff where they turned to stone – littering the beaches of Whitby today as ammonite fossils.
All that remains of the abbey now is its iconic skeleton, leaving its visitors to ponder over just how magnificent the building would have been in the past.