The video teases exactly what groups can expect from a visit, but through the eyes of Giovanni, Jam, Honey and Snowdon, four corgis who even had cameras strapped to them to record all the mischief.
Groups can walk through recreated gates of Buckingham Palace and come face to face with the Royal Family in this zone. The four dogs, whose breed became famous due to Queen Elizabeth II's love of corgis, ran freely to sniff out all the different features.

The crowning jewel of the zone is the re-dressed figure of King Charles III, which the attraction's wardrobe team spent 140 hours carefully detailing ahead of the King's presentation in the Throne Room.
With other figures including the Prince and Princess of Wales and the late Queen Elizabeth II, The Royal Palace experience is said to give guests a truly immersive sneak peek into Royal life.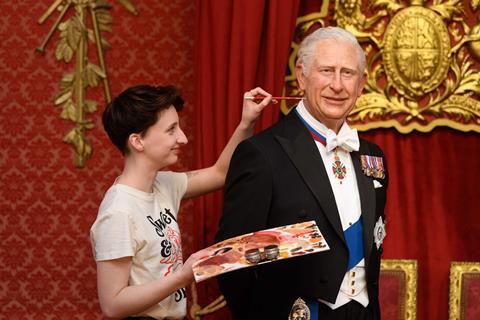 Other highlights include a recreated version of Buckingham Palace's Throne Room and the chance to stand on its Royal Balcony to wave at the cheering crowds down the Mall.
As well as The Royal Palace zone, guests can enjoy the Chamber of Horrors, Awards Party, The Impossible Festival and many more areas which house wax models of some of the most famous names in history.