It's a new year, but he's not holding back. Grumpy Group Organiser shares his thoughts on what has been a strange start to 2021.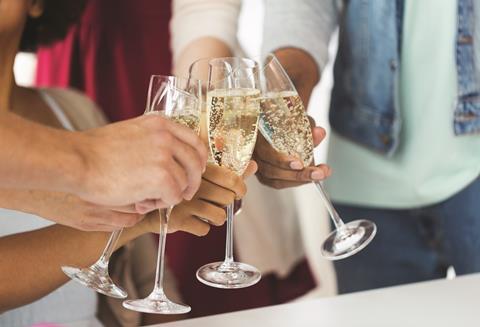 We certainly won't miss 2020. Then again, the start of 2021 has been truly awful with further government u-turns, indecisive decision-making, and terrible messaging. Incompetence is 20 points in a game of Scrabble in case you were wondering. I ended up playing it over Christmas, by myself.
Christmas bubbles should have started and ended with champagne. What a terrible idea it was to let our guard down at such a crucial time. Schools were definitely staying open… well until the next day when they were told to close.
Plus, the moronic, truly selfish behaviour by some of the public still leaves me aghast. When an attempt to resurrect the clap for carers idea surfaced recently the pushback by those on the front line was telling. They don't want to see you holding pots and pans on your doorstep, they just want you to follow the damn rules.
At least some ministers have realised we should stop listening to them. Transport Secretary, Grant Shapps told viewers of Good Morning Britain: "I'm the last person you should take this advice from… don't take travel advice from me." Don't worry, we won't.
Mr Shapps was responding to questions about summer holidays during a number of interviews across television and radio. The subject arose after some coach and tour operators reported a surge in bookings with industry figures calling it growing "vaccine confidence". Tour operator TUI had said that 50% of bookings on its website were by the over 50s. National Express's coach holiday businesses said bookings made by those aged 65 and over were 185% up over a two-week period at the beginning of January, compared to last year.
I haven't been invited for my vaccine jab as yet, but it seems I will be soon. We have to be eternally grateful for the genius of our scientists and remain optimistic that we will soon be through the worst of it and that vaccines offer us a route to doing so many wonderful things I used to take for granted. Didn't we all?
No, things won't get back to normal overnight, well not our old normal anyway. There may be a new normal (although I utterly hate that phrase) that we will adopt; but if it means we can be together and enjoy life again I'll grab it with both hands.
I have an eager bunch ready to explore beyond their living room again, and who can blame them? From museum visits to strolling through beautiful gardens, tours of stately homes to watching a glorious theatre production… I think the hairs on my arm just stood up.
So here's to the rest of 2021; we hope Corona is simply a beer again, Donald is only a duck, tiers sit on a cake, and bubbles exist only in champagne.

Our popular regular columnist has been a group travel organiser for more than 30 years, travelling the UK and the globe, experiencing much frustration along the way.