The historic St Mary's Guildhall has partnered with Coventry Cathedral to offer groups a day out in the city that will bring 1,000 years of history to life.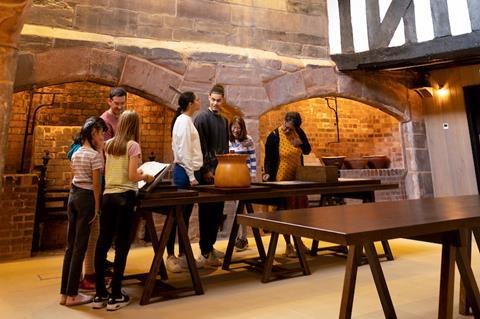 Groups visiting Coventry can now enjoy a new guided tour of two of the city's most important buildings located in the heart of its Cathedral Quarter.
Abigail Moore, heritage and venue manager at St Mary's Guildhall, said: "The history of Coventry is so rich, and we have unique and beautiful buildings which are not well known nationally.
"We really wanted to raise their profile and share them with a wider audience and have therefore joined together with Coventry Cathedral to develop an exciting new offer to showcase these cultural treasures."
St Mary's Guildhall was unveiled to the public for the first time last summer following a major restoration programme, and is home to the 500-year-old Coventry Tapestry, an early 16th century tapestry which is believed to be the oldest in the country.
The combined tour starts at the Guildhall and includes a stop at the newly uncovered medieval kitchen, thought to be one of the best preserved examples in England and now fully accessible for the first time in just under 100 years.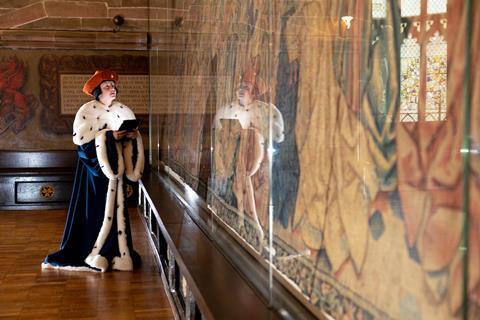 Groups can then enjoy refreshments in the restored Tales of Tea restaurant in the Guildhall's Undercroft before visiting Coventry Cathedral, where medieval history meets modern architecture.
Visitors will see the early medieval craftsmanship on display, as well as the cathedral's ruins, plus the 1950s and 1960s artwork on display inside the new cathedral and much more.
Abigail Moore added: "These buildings give a unique insight into the history of Coventry where the ancient and modern sit side by side in a sublime partnership not to be seen elsewhere."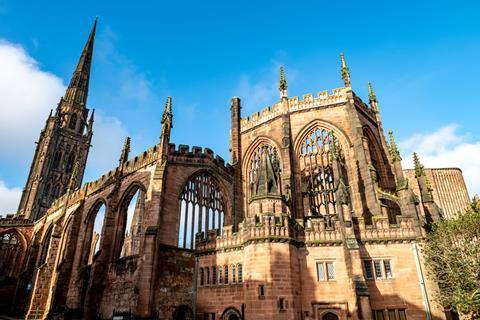 The refurbishment of St Mary's Guildhall was been made possible through the Cultural Capital Investment Fund resourced by Coventry City Council, Arts Council England, and the Government's Getting Britain Building Fund.
This was through Coventry and Warwickshire Local Enterprise Partnership and with the support of The National Lottery Heritage Fund thanks to National Lottery players.