Television presenters and explorers Simon Reeve, Levison Wood and Megan Hine are sharing stories about their adventures around the world through free downloads, podcasts and video clips.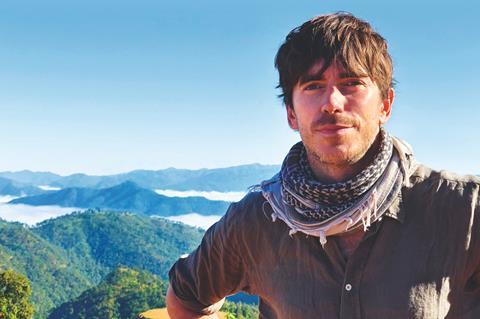 The aim is to keep the spirit of worldwide travel alive and it's all part of a new adventure hub, launched by worldwide travel company Kuoni in partnership with Hodder & Stoughton publishing.
Reminding ourselves about the beauty of travel and exploring new places is even more important at the moment. To help you feel a little inspired and to enjoy stories and exepriences, you can visit the adventure travel hub now. You will be able to download free chapters from Simon, Levison and Megan's books, listen to podcasts on soundcloud and view short video clips.
About the explorers and how they're involved
Simon Reeve has travelled to more than 120 countries, making multiple award-winning TV series for the BBC, including Caribbean, Indian Ocean, Mediterranean and Australia (winner of the British Travel Press Award for Broadcast Travel Programme).
He is a long-time ambassador for Kuoni and recorded a special message to remind people to take time to remember the travels they've been on, that there will be light at the end of the tunnel and we should continue to think adventurously.
Simon has shared some of the stories from his life in his book Step-by-Step and the adventure hub allows people to read or listen to some of the most memorable moments of his career.
You can watch the message from Simon Reeve below…
Levison Wood is an award-winning author, explorer and photographer, whose books and documentaries have won critical acclaim around the world.
His latest adventure Walking With Elephants, trekking alongside elephants on their annual migration across Botswana, is showing on Channel 4 and detailed in his new book The Last Giants. Levison also shares insight from his epic expeditions walking in the Himalayas, the Americas and Arabia.
Megan Hine is also contributing to the adventure hub. She is a well-known British adventurer, wilderness expedition leader and survival expert.
Megan shares insight about acting as consultant for private individuals and on television shows around the world including Bear Grylls: Mission Survive and Running Wild, as well as her experience taking television crews to extreme and beautiful places they didn't even know existed.
"We may not be able to travel right now, but we want to continue to inspire people to have adventures when it's safe to travel again," said Kuoni CEO Derek Jones. "Over the years Simon Reeve has become a great friend to us at Kuoni and a well-known face on our television screens, sharing the light and shade of destinations around the world.
"Along with Levison Wood and Megan Hine, we're sharing some of their stories which will we hope will bring some adventure to our life in lockdown."