Groups can now discover the home of British motor racing like never before on a guided tour of Silverstone Interactive Museum, taking visitors on a journey through its themed zones and heritage track trail.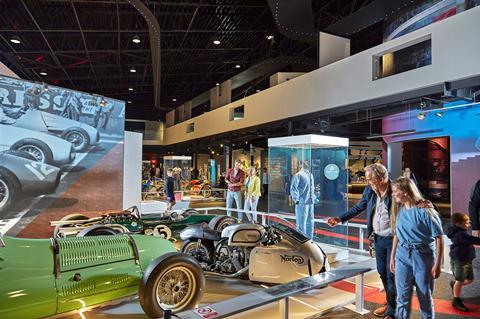 In the opening part of the tour, visitors can learn about the names of each corner on the Silverstone circuit, the history behind them and how the race track became what it is today.
The tour then moves through the grounds of an 18th century country estate to arrive at a World War Two airfield, which houses exhibits on the men and women who served here during the conflict, as well as the site's links to famous landscaper, Lancelot 'Capability' Brown.
The Racing Eras zone on the tour tells the story of the most important landmarks in Silverstone's racing history and the Race Day zone gives an insight into everything that goes on behind the scenes.
Make a day of it with another local attraction
Groups visiting Silverstone Interactive Museum can combine their visit with one of these group-friendly attractions nearby:
Stowe House and Gardens, Buckingham: expect to see top views, winding paths and lakeside walks across the Georgian estate. Rooftop tours are also available.
The Bell Plantation, Towcester: as well as a garden centre, the site includes a vintage shop, fish and reptile centre, clothes shop, two art galleries and a poultry centre.
Learn about the technology that goes into racing across Silverstone's In Tech Zone and take a seat in a special effects cinema to watch some of the circuit's most iconic and dramatic moments in the Ultimate Lap of Silverstone.
"We really want group organisers to come and see what we have to offer their groups. We are holding a familiarisation event on 15th September and invite any group organiser to register to come, or to register their interest for future events."

Gillian Bell, groups sales manager at Silverstone Interactive Museum
Gillian Bell added: "We understand that group organisers want more from a day out. We now include a free guided tour for groups and can offer a cream tea at our trackside café. We have also teamed up with some great local venues for those wanting a traditional pub meal or to try some local wines."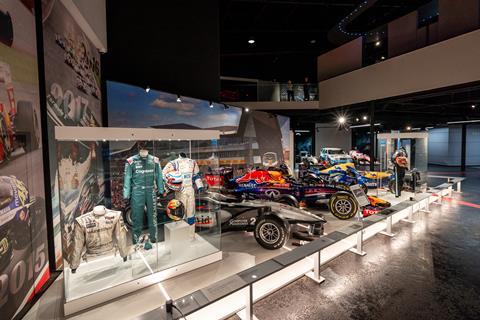 The guided tour lasts one hour, can be tailored to the interests of the group and is available for those of 20 or more people.
Groups can spend as long as they like at the museum after the tour and a free guide book is available for each guest when including a cream tea in the package, when booking before 1st November 2022 for visits before 31st December 2023.