Debbie Wiseman OBE will lead the orchestra at the Windsor show's Edwardian Pageant, a unique production that sports 900 performers and horses.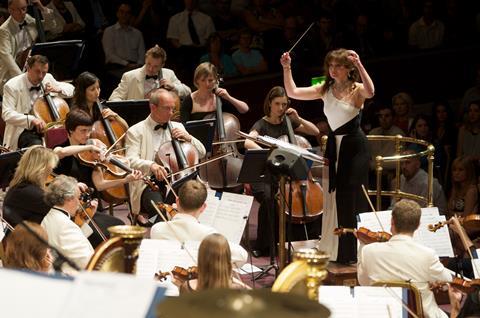 The Royal Windsor Horse Show is the largest of its kind in the country, taking place this year from 13th to 17th May, with group rates available. Equestrian competitions and performances can be seen across five arenas.
New for 2020 is The Edwardian Pageant, a celebration of the Edwardian era that will be performed on the evenings of 14th, 15th and 16th May. 500 participants and more than 400 horses will perform in the pageant, which is a not-for-profit event (surplus will be donated to charity).
The Edwardian Pageant is based in the private grounds of Windsor Castle and celebrates the life and reign of King Edward VII through musical, military, motoring and equestrian displays. Each evening will see a Royal Guest of Honour in attendance.
The National Symphony Orchestra - led by Debbie Wiseman OBE, British conductor and film and TV composer - will perform alongside a West End theatre choir.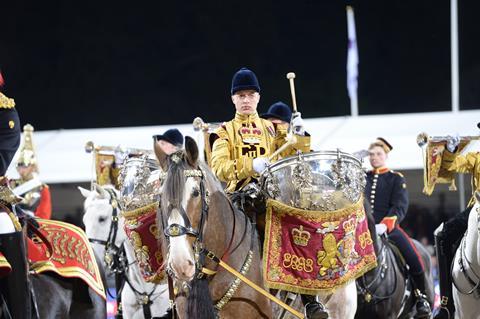 The National Symphony Orchestra performance
Musical works by Sir Edward Elgar (the Pomp and Circumstance Marches and Enigma Variations) will be performed throughout the pageant, which intends to take audiences on a journey through the Edwardian era. Classical pieces by Sir Hubert Parry (Jerusalem) and Gustav Holst (I Vow to Thee My Country) are also confirmed, as well as new pieces written for the occasion by Wiseman.
"It is truly a wonderful event that celebrates the best of British history and brings together acts from all over the world in the amazing setting that is Windsor Castle."

Debbie Wiseman OBE
The Edwardian pageant will be staged by the same team that produced the Queen's 90th birthday celebration, and close with a Proms finale.
Attending as a group
Tickets to the The Edwardian Pageant also grant entry into the rest of the Royal Windsor Horse Show, allowing guests to watch events throughout the day before attending the evening performances. Groups of ten or more can purchase tickets at the reduced concession rate, which also allow access to the shopping village, where visitors can find boutique shops, show merchandise, horse and rider products, jewellery and more.
For more information, visit windsorpageant.co.uk. Group booking can be arranged by calling 0844 338 8002.