Here's all you need to know ahead of Tutankhamun: Treasures of the Golden Pharaoh opening this weekend at the Saatchi Gallery, Chelsea.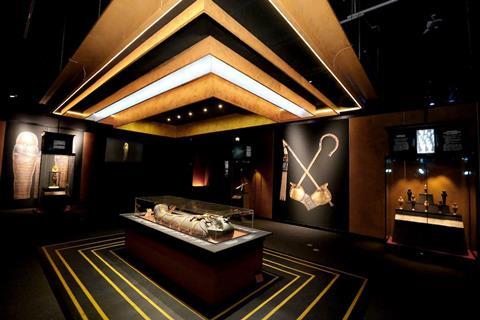 More than 150 original objects unearthed from Tutankhamun's tomb – including 60 items that have never travelled outside of Egypt, until now – will be on display until 3rd May 2020. After this tour, the priceless objects will return to the Grand Egyptian Museum, Cairo on permanent display.
Tutankhamun – the boy pharaoh who is believed to have died in 1323 BC, around age 19 – was buried in a tomb in the Valley of Kings. In 1922, a British archaeologist named Howard Carter unearthed his burial site, famous as the only ancient Egyptian royal tomb to be discovered almost completely intact.
As a result, it proved to be an invaluable site of archaeological discovery and began a wave of 'Tut-mania' that was revived with a touring exhibition in the 1970s. Now, Tutankhamun's treasures have returned – apparently, for the final time. Tutankhamun: Treasures of the Golden Pharaoh closed its stretch in Paris last month, hitting a record-breaking 1.42 million visitors: making it the most attended exhibition in France of all time.
With the exhibition opening in London this weekend, what can visitors expect to see?
Tutankhamun's gold coffinette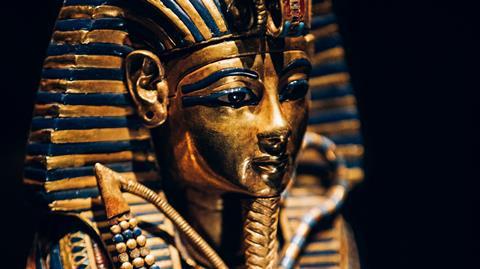 This vessel was used to store the pharaoh's liver, in the process of mummification which saw each organ separated from the body.
Guardian statues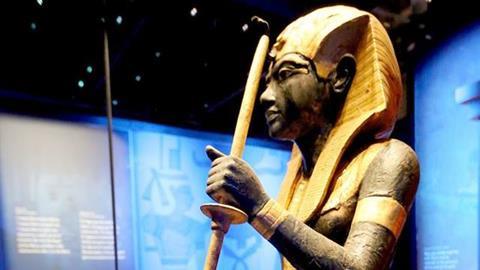 Flanking the entrance to Tutankhamun's burial chamber were two imposing, life-size statues made of gilded wood.
Pectorals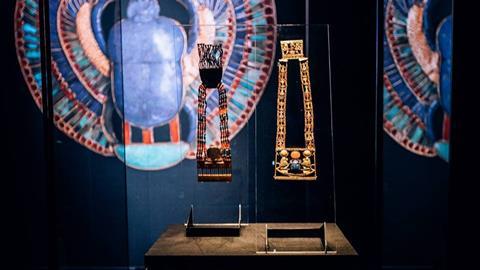 These large, gold pieces of jewellery were worn on the breast or chest. One example that will be on display in London features lapis lazuli scarab beetles surrounding the sun in the centre.
Unfortunately, the famous Funerary Mask will not be joining the items on display – whilst hugely popular when it appeared at the 1970s exhibition, it has been deemed too valuable to travel, and remains at the Egyptian Museum.
To see details of further items in the collection, visit the exhibition website.
Tickets remain on sale for general admission as well as 'Exhibition Late' slots between 6pm and 8.30pm.
Group bookings of ten or more are also available – contact Ticketmaster on 0844 453 9002 or via email: groups@ticketmaster.co.uk.