A self-portrait of William Blake will be on display for the first time in the UK as part of a new exhibition showcasing more than 300 original artworks.
The unique sketch is thought to be the artist's only self-portrait to exist, dating back more than 200 years, and has never been displayed in the UK, until now.
William Blake: The Artist will open at the Tate Britain on 11th September, running until 2nd February, featuring not only the self-portrait but a rare pencil sketch of Blake's wife, Catherine, among the other 300 pieces to enjoy.
The self-portrait which is thought to have been created when the artist was 45, is said to present an idealised likeness, portraying Blake as an isolated and misunderstood figure.
The compelling image was produced after 1802, at a turning-point in Blake's life.
Having lived in Sussex for three years and having been falsely accused of treason, Blake returned to his native city of London and was re-establishing himself as an artist.
A crucial presence in Blakes's life, his wife Catherine offered both practical assistance and became an unacknowledged hand in the production of his engravings and illuminated books.
The sketch of her, from the same period as the self-portrait will be on display as part of the exhibition and highlights Catherine's vital contribution to Blake's life and work.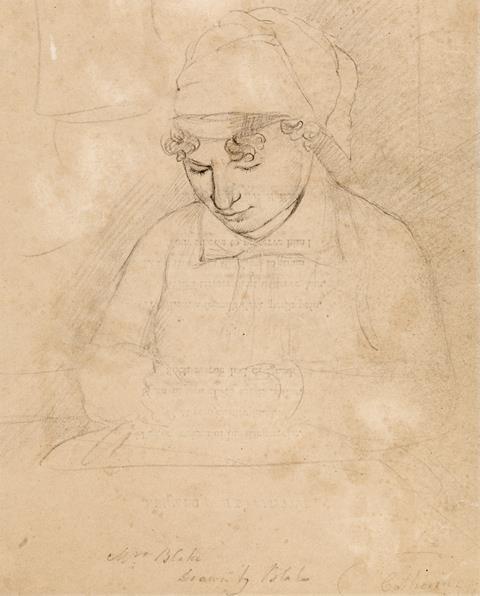 Alex Farquharson, director of Tate Britain, said: "We are thrilled to have an opportunity to shed new light on William Blake as a visual artist, bringing together a truly remarkable array of rarely seen works, alongside a great many of his most celebrated images.
He added: "This intriguing portrait has been held in private collections for over 200 years and I am delighted that it will be exhibited in the UK for the first time at Tate Britain."
Although entry to Tate Britain is free, there is an admission fee to this particular exhibition, with groups of ten or more receiving discounted entry.
Groups must pre-book their spot too.
About William Blake:
The English poet and artist was born in 1757 and was largely unrecognised during his lifetime. He is now thought to have been a big influencer on the poetry and visual arts of the Romantic Age.
Blake was a strong defender of art in society and the importance of artistic freedom, a belief that has inspired the generations that followed.
When the artist married Catherine, she was thought to be illiterate. Blake taught her to read and write and she later became an important aid to him, helping him with his artworks.