Looking ahead to a brighter future in which we can travel and plan outings again, despite major incidents and stupidity.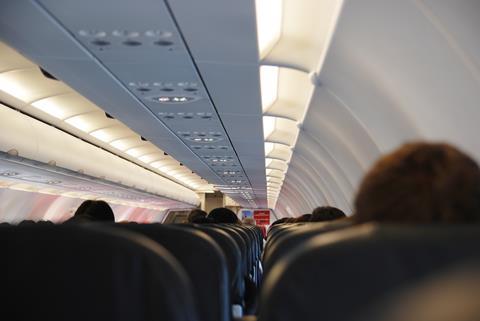 How's the air up there?
You can only make informed decisions if you use facts, not hearsay. One example is air on an aircraft. Many think it is stale air, or that the air conditioning on a flight can somehow infect you. I received an email from easyJet reminding me that its aircraft are equipped with industry-leading filtration systems to keep the air you breathe in the cabin as clean as possible. These filters are the same as those used in hospitals and through them the cabin air gets replaced every three to four minutes. Yes, you read that right. It's not the air on a flight that is going to be my concern, it's asking to go to the toilet or how to eat my packet of crisps through a mask.
Baby steps, but progress nonetheless
The ups and downs of the last few months have been so fast and furious that my jottings here will no doubt be out of date by the time this issue reaches you. But as I write this month's column, I see a determination to get tourism moving again. It isn't optimism, not yet at least. That will perhaps come a few weeks after the pubs and restaurants open if we see no significant rise in coronavirus infections.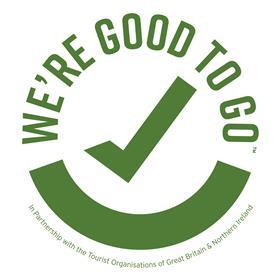 It has been great to see attractions such as gardens and zoos re-open. You may have already read about the new 'We're Good To Go' industry standard. All businesses across the tourist industry including coach and tour operators, hotels and restaurants will be able to join and carry the mark if they demonstrate they have carried out a Covid-19 risk assessment and have the required processes in place.
I can understand that we are taking baby steps, but I would be interested to know how a group organiser will be able to recognise somewhere that a) is happy to welcome groups, and b) can show that it can do so safely, adhering to whatever guidelines are in place at that time.
I have been surprised to see a number of outdoor attractions already saying they are happy to see small groups return. With the new 'one metre plus' social distancing rules, perhaps we can now sensibly look at how coach trips might be feasible. I do long to see more than the contents of my living room.
If your group is anything like mine, there are mixed feelings at the moment. Some are chomping at the bit to get out there, whilst some are a little more cautious. The dynamic of how we make it all work is giving me a headache, but where there is a will, there is a way. And there is definitely the will. Other GTOs I have spoken to are eager to have a plan at the very least. The prospect of nothing to look forward to is not something any of us want to consider.
Are you in the Beach bubble?
I've heard a lot about bubbles recently. Say the word a few months back and I'd automatically hold my glass out and ask what we were celebrating. Now I just worry whether I'm in one, or even the right one. And I thought that bubbles had to be small. That's what Boris said, I'm sure of it. But then I saw a photograph of the beach at Bournemouth and realised I had it all wrong. The 'beach bubble' is not exclusive and distance doesn't seem to matter. Everyone just mixes in. Thousands of you can be in it, crushed onto that golden strip between the waves and the ice-cream stalls. I tried to spy a patch of sand when surveying the images but couldn't see any between the masses. Actually, seeing such pictures sends shivers down my spine under normal circumstances, let alone during a pandemic, but it obviously appealed to many. That said, a major incident was declared… they probably ran out of fish and chips.
I do feel for Bournemouth and all that negative publicity. It's a great town and we've been on many enjoyable jaunts there. The authorities, police and government need to get a handle on over-crowding, particularly when it comes to the coast. We will be thinking very hard about where we go in future and the pressure will be on me to do my homework. Drink anyone?

Our popular regular columnist has been a group travel organiser for more than 30 years, travelling the UK and the globe, experiencing much frustration along the way.