The largest display of the artist's work, in more than 65 years, is now open to the public at The Queen's Gallery, Buckingham Palace.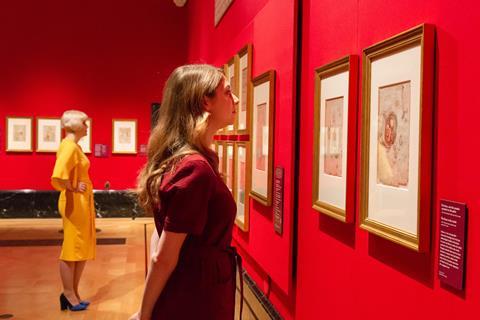 Marking the 500th anniversary of his death and selected entirely from the Royal Collection Trust's (RCT) hoard, Leonardo da Vinci: A Life in Drawing provides a unique insight into the mind of one of the most famous and intriguing artists of all time.
The exhibition, which runs until 13th October this year, follows 12 simultaneous displays of Leonardo's drawings at museums and galleries across the UK, which attracted more than a million visitors.
In November, a selection of 80 drawings will travel to The Queen's Gallery, Palace of Holyroodhouse, Edinburgh to form the largest exhibition of Leonardo's works ever shown in Scotland (22nd November - 15th March, 2020).
"We hope that as many people as possible will take this unique opportunity to see these extraordinary works, which allow us to enter one of the greatest minds in history."

Exhibition curator, Martin Clayton
The exhibition at Buckingham Palace is organised both chronologically and thematically and contains some of Leonardo's finest drawings.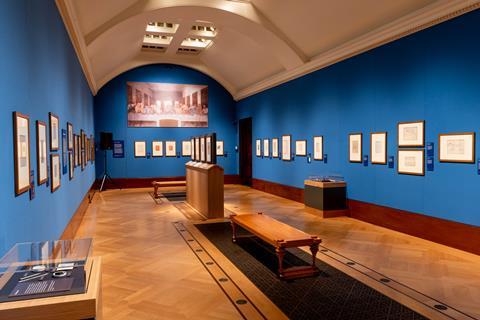 Key anatomical studies include The fetus in the womb (c.1511), The heart and coronary vessels (c.1511–13) and The cardiovascular system and principal organs of a woman (c.1509–10), on which Leonardo's thumbprint can be seen. Preparatory studies for paintings include studies for Salvator Mundi (c.1504–8), The Madonna and Child with St Anne and a lamb (c.1508–19), and the only six surviving preparatory studies for the Last Supper (1495–8).
About the 'Renaissance man'
Leonardo was revered in his day as a painter, but he completed only around 20 paintings.
He was respected as a sculptor and architect, but no sculpture or buildings by him survive.
He was a military and civil engineer who plotted with Machiavelli to divert the river Arno, but the scheme was never realised.
As a scientist, he dissected 30 human corpses with the intention of compiling an illustrated treatise on anatomy, and planned other treatises on light, water, botany, mechanics and much else besides, but none of these was ever finished.
As so much of Leonardo's work was unrealised, many of his achievements survive only in his drawings and manuscripts. Few of Leonardo's drawings were intended for others to see: drawing served as Leonardo's laboratory, allowing him to work out his ideas on paper and search for the universal laws that he believed underpinned all of creation.
In addition to more than 200 works by Leonardo, the exhibition features a number of works by his contemporaries. These include the only two drawings of Leonardo made during his lifetime. One is the well-known formal portrait of the artist, drawn by his pupil Francesco Melzi (A portrait of Leonardo c.1515–18). The second, on public display for the first time, is A sketch of Leonardo (c.1517–18), made by a second assistant.
Completed in the years shortly before Leonardo's death in 1519, these depictions of the artist, displayed alongside much of his life's work, help bring us closer to a sense of Leonardo the man.
Groups of more than 15+ can benefit from discounts, tickets must be booked in advance. For information visit www.rct.uk or call 0303-123 7301.