The first major solo art exhibition featuring work from internationally renowned South African artist Athi-Patra Ruga will run until January 2019 at the London venue.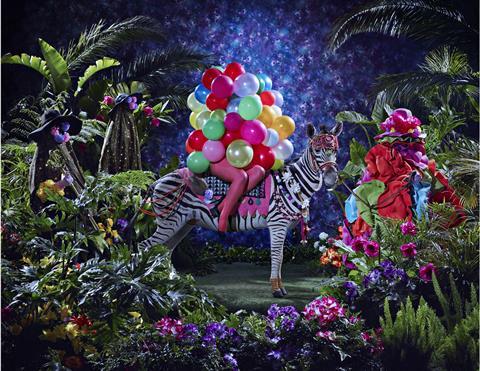 Now open at Somerset House, the exhibition will run until 6th January 2019. The art on display will vary from drawings, to sculptures, film and photography, and hand-crafted tapestry.
Artwork within the exhibition depicts a mythical world and is intended to both challenge the perceptions of cultural identity and parody the construction of the South African nation state.
A number of public events will run alongside the exhibition and will include a forum talk with Ruga, curated by writer and broadcaster Ekow Eshun. To coincide with the opening of the exhibition, Ruga's new monograph was also published by Ruga's Gallery, WHATIFTHEWORLD.
Exhibition highlights
The event will see three of Ruga's bodies of work, The Future White Women of Azania, Queens in Exile and The Beatification of Feral Benga, brought together for the first time.
The Future White Women of Azania will showcase Ruga's signature use of kaleidoscopic colour.
Queens of Exile will feature a short film piece and large-scale tapestry canvases.
An ornate sculpture made from artificial flowers and jewels, and created using 3D scans of Ruga's own body, will debut in the Of Gods, Rainbows and Omissions gallery.
A bespoke collection of products dedicated to contemporary art and culture from Africa will also be on sale throughout the duration of the display.
About the artist
Athi-Patra Ruga was born in Umtata, South Africa and is now based in Cape Town. Throughout his career, the artist has explored a range of ideologies, social and state structures, and the politics of gender inequality in his work. Seen as being a figurehead for South African artists, Ruga uses myth and alternate realities to explore the post-apartheid era.
About Somerset House
Located in the heart of London, Somerset House was originally built as a Tudor palace. Today, the neoclassical building functions as a major arts and cultural centre, and is said to house the largest and most diverse creative communities in the country.
To find out more, visit the Somerset House website.