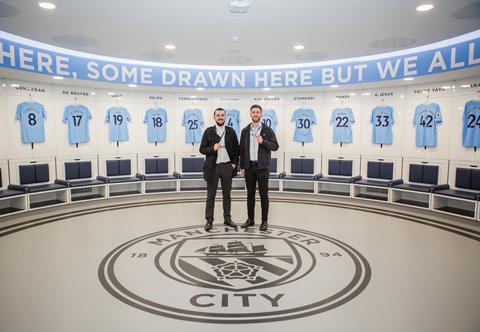 Manchester City Football Club is offering groups the opportunity to explore both the Etihad Stadium and the city of Manchester in a combined tour.
The tours will begin in the heart of Manchester. Your group will be taken through the city centre, led by one of the city's guides, before making your way to the Etihad Stadium for an access-all-areas tour of the football club.
What to expect from the tour
The city centre tour will visit a number of Manchester's greatest landmarks, including Chetham's Library, Manchester Cathedral and the Royal Exchange, bringing to life Manchester's past, present and future along the way.
Visitors will then head over to the Etihad Stadium to enjoy the Club's behind the scenes tour, where they will walk in the footsteps of their favourite players and explore new areas of the stadium, including state-of-the-art player facilities and the new hospitality offering: The Tunnel Club.
Visitors will be given an insight into the player's match-day journey, from their arrival to their pre-match preparations, and from the big match to their post-match media obligations.
The tour gives groups the chance to experience Manchester City's heritage through unique memorabilia and interactive displays, enabling fans to relive the Blues' greatest moments and discover exactly what makes Manchester City the club it is today.
Group information
The Manchester City Group Tour is a three and a half hour guided tour of both Manchester's city centre and Manchester City's Stadium & Club, for groups of 20 or above.
For all group tours, Manchester City offers free coach parking at the Etihad Stadium, as well as a free space for the driver to join the tour.
For more information about group information visit www.mancity.com/ticket-information/stadium-and-club-tours.