Groups are invited to discover nature in a "different light" this winter at London Wetland Centre's illuminated light trail, Illuminature.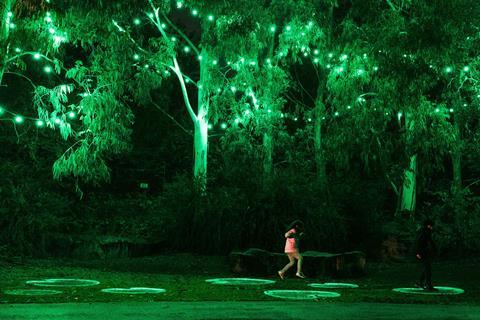 Set amongst the nature of the south west London wetland centre, Illuminature is said to offer visitors an interactive 'wild' experience of London under the stars with an illuminated light trail which includes huge, artificially-lit models of floating swans, a family of otters and a flock of flamingos, among others.
The new display comprises 214 different elements, interspersed with playful installations, such as light tunnels and "responsive" lily pads that light up.
Visitors of all ages can dance under rainfall lights, skip along with fireflies, play in the blue waters of an immersive light tunnel, create colourful shadow animals and have plenty of photo opportunities along the way.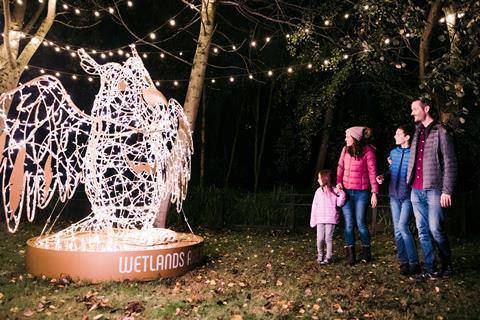 The illuminated trail is set amongst the reed beds and lagoons of WWT London Wetland Centre, with the sights and sounds of night-time nature playing out in the background.
Lisa Woodward, centre manager at London Wetland Centre, said: "Illuminature is the first event of its kind that WWT, in partnership with Lumagica and MK Experience, has run.
"We are really excited to showcase our amazing wetland wildlife in a totally new way to both first time and regular visitors through this experience. We hope the trail creates a real buzz and encourages people to learn more about the amazing wetlands and animals we have here on our reserve."
Adele Hodson, commercial director of MK Illuminations, said they were proud to be supporting WWT's conservation work. She added: "We are delighted to be partnering with WWT and London Wetland Centre in putting on this fabulous experience for everyone who loves wildlife or simply wants a fun night out under the stars, experiencing something a little different."
WWT London Wetland Centre is home to a wide range of wildlife species including birds, water voles, bats and amphibians. It was the first urban wetland centre of its kind when it opened in 2000 and is one of ten wetland sites run by the charity, the Wildfowl & Wetlands Trust (WWT).
Illuminature is open from 4.00pm - 10.00pm until 9th January 2022 and offers group discounts of 10%-30% for pre-booked groups. For more information and to book, visit wwt.org.uk/illuminature.