Hodsock Priory has announced that it will welcome a woodland theatre to its snowdrops attraction in February 2018.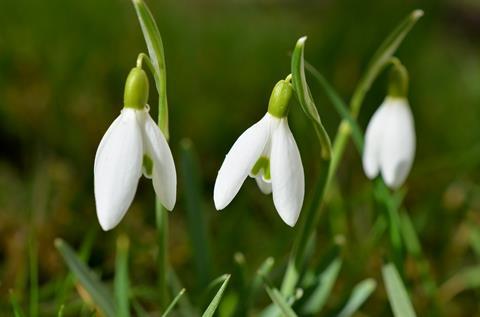 The estate, bordering North Nottinghamshire and South Yorkshire, which belongs to the Buchanan family, will open daily from 10th February to 4th March, for Snowdrops at Hodsock.
The addition of an outdoor theatre will hold shows in the snowdrop-covered woodland to entertain visitors – this will be available between 16th to 18th February.
Theatre in the snowdrop wood
The temporary theatre will run a show titled The Snowdrop Queen in the White Wood at various times throughout the day. Each performance will last 25 minutes and will have a theme of storytelling. Evening shows will also be available on selected dates.
The show arose from discussions involving the Buchanan's youngest daughter, Tess, and Nina Bambrey of the theatre company, the Whispering Wood Folk.
The storytelling daytime shows and early evening fire and light performances are suitable for visitors of all ages. Daytime theatre will be included within the entry price but there'll be a small charge for visitors to the evening shows.
Warming refreshments will be available from the Marquee Tearoom and Woodland Cafe.
More about Hodsock Priory
George Buchanan commented on the announcement: "My family has been thrilled watching the creativity and talent of the Whispering Wood Folk in other woodland settings so we're incredibly proud to be welcoming them to Hodsock Snowdrops in February 2018.
"Our regular snowdrops visitors range from families and gardeners to nature-lovers and photographers so they may be a new audience for the company. Many try to come on several occasions throughout the season so we hope that they'll also visit during our special event weekend and enjoy the magical atmosphere."
The woodland walk at Hodsock is suitable for all abilities with regular resting places and the recently improved footpaths throughout the woodland and gardens are passable in most weather conditions with wheelchairs and buggies.
For more information, visit www.snowdrops.co.uk.