A unique chimney lift experience will take visitors to the top of the Battersea Power Station in a glass elevator for 360-degree panoramic views of London.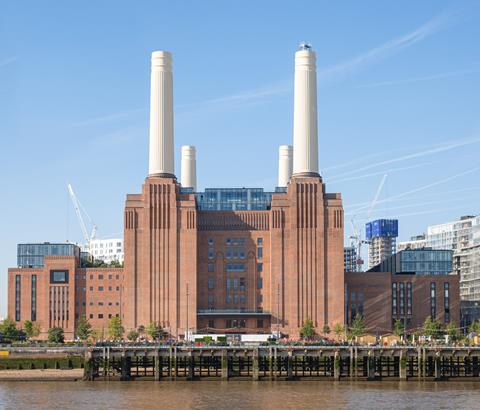 You'll travel 109 metres up the inside of one of the power station's iconic chimneys before stepping out onto a platform for a new perspective of England's capital.
LIFT 109, named after the height, is part of the huge £9 billion restoration project which saw the grand opening of the transformed Battersea Power Station on 14th October.
The Grade II listed building now houses shops, restaurants, leisure venues, 19 acres of public space as well as offices, all serviced by an extension to the London Underground Northern Line.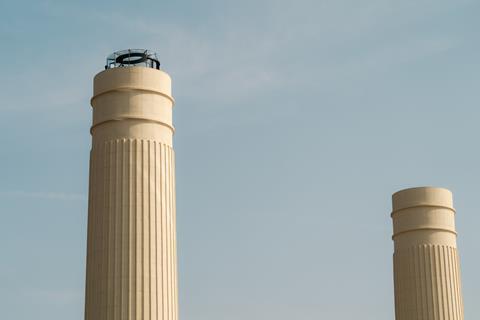 Visitors will start their experience with an interactive multimedia exhibition which offers an insight into the power station's rich heritage, its architectural significance and its presence in popular culture. The exhibition features immersive mechanical displays and light installations created to mimic electricity generation.
The history of Battersea Power Station
At its peak, the power station supplied a fifth of London's electricity including to Buckingham Palace and the Houses of Parliament. The first power was generated in 1933 and as the demand grew, it expanded with Turbine Hall B powering up in 1944 and the fourth and final chimney completed in 1955.
After many years of service, Battersea Power Station's four iconic chimneys underwent a painstaking restoration between 2015 and 2017, when they were reconstructed using the exact same methods utilised in the original build more than 60 years ago.
The building was decommissioned in 1983 and several attempts to redevelop the site over the years failed.
Thanks to a £5 billion investment by a Malaysian Consortium, the landmark has been regenerated and created thousands of jobs as well as becoming an iconic attraction to visit.
Guests will then enter the glass elevator and upon reaching the top of the north-west chimney will be treated to views of London's skyline along with a bird's eye view of the historic landmark that is Battersea Power Station.
Dan Westley, leasing director at Battersea Power Station Development Company (BPSDC), said: "LIFT 109 will be a truly one-of-a kind attraction, where else can you travel to the to the top of one of the most iconic chimneys in the world in a glass elevator?"
Information for groups
Group travel organisers are being invited to register their interest for bookings before an official opening date is announced.
A 10% discount will be available for parties of ten or more. There are also a range of options for private hire including hospitality packages.