The organising team behind the annual Group Leisure & Travel Show have spoken about the reasons for a change of venue in 2019 and pointed out the new opportunities that the move will create.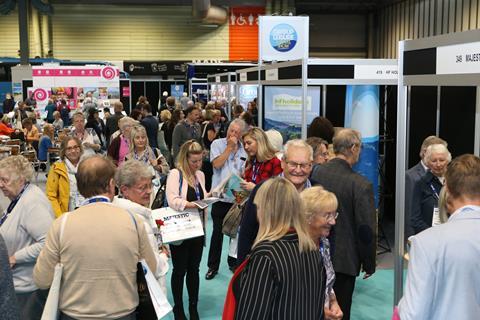 Stand bookings are already up on this time last year as many exhibitors give positive feedback about the new show location by booking stands well in advance to secure preferred positions.
This autumn the market leading exhibition will move to the Marshall Arena at Stadium MK, Milton Keynes, where it will be staged on Thursday 10th October.
The annual black-tie Group Leisure & Travel Awards dinner will also be held the previous evening at the nearby Hilton hotel also located at Stadium MK.
Organisers have said that they are planning for the events to return to the NEC, Birmingham in 2020, starting a new alternating cycle between both locations.
Speaking about the change, show director Graham Yandell, said: "The first thing to remind everyone about is that the GLT Show is a national exhibition including some international content too. Over the years, the exhibition has actually been staged in Birmingham, London and Manchester. We've had some great years at the NEC, but we are also mindful of keeping things fresh.
"By moving the 2019 GLT Show to Milton Keynes we are able to offer a different experience and a new environment that we know exhibitors and visitors will enjoy, while tapping into a broader reach for new visitors who are located further south.
"The Marshall Arena at Stadium MK is a first-class exhibition venue where many leading events are staged, and was carefully chosen after a great deal of consideration. It has great transport links, lots of shops and restaurants nearby, great hotels, as well as free parking for everyone.
"There has already been a great deal of positive interest about the venue change, from both exhibitors and visitors and we are set for another successful event."
Just some of the highlights to expect from the 2019 show are:
• A free celebrity seminar programme with speakers announced over the coming months.
• Free visitor coach transport.
• Easy free parking next to the venue for visitors and exhibitors.
• Free bacon butty breakfast on arrival.
The 2018 show, which was held at the NEC in Birmingham last October, was described as a "fantastic opportunity to network" and "great for ideas".
Kim Hallett from Waddesdon Manor, which exhibited last year, said: "We've been exhibiting at the GLT Show for about 20 years; it's one of the most important times in the year for a show and we're pleased to support it. It's time for change and a fresh venue, and I think Milton Keynes is a good choice."
Many other exhibitors have already booked their stands for the 2019 show including Arena Travel, Simply Groups, Jet2.com, Fred. Olsen Cruise Lines, Bletchley Park, Visit Buckinghamshire and Warner Leisure Hotels.
Book your stand:
The 2019 show is expected to be a sell-out, so venues and attractions are encouraged to secure their stand position now.
Contact Sharon Yandell to book your stand or to receive more information about stand options and costs.
Telephone 01908 613323 or email sharon.y@yandellmedia.com