Grumpy group organiser on his new phone and a huge coach trip which takes in 18 different countries.
Coaching it, long haul
Hate airports? Love coach trips? Fancy India? Well, you might be interested to know that a new epic tour has been conjured up by a company called Adventures Overland that makes its way through 18 countries on a 70-day, 12,000 mile trip from London to Delhi.
This huge, hop-on, hop-off coach trip will pass through Myanmar, Thailand, Laos, China, Kyrgyzstan, Uzbekistan, Kazakhstan, Russia, Latvia, Lithuania, Poland, Czech Republic, Germany, and Belgium before reaching London.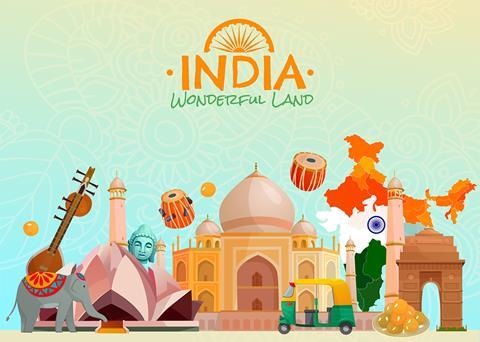 The tour company promises the coach is comfortable, with high-speed wi-fi, powerful air-conditioning and beverages on-board.
One newspaper story suggested there was no toilet on the coach, but this was quickly dismissed during a radio interview by one of the gentlemen behind the idea.
Co-founder Tushar Agarwal said: "Every single route in each country has been vetted to ensure that the journey is seamless. We take charge of documentation, paperwork, visas, and permits to ensure that the entire focus of participants is on experiencing the journey."
£15,000 and a ticket is yours. Tempted? No, me neither. But apparently thousands have already registered their interest. Mr Agarwal also said: "We want people who are open-minded. It's a long journey." It's not my mind, but my behind that would worry me.
My face has stopped working
I stared at the screen, digesting the instructions that were being thrown at me carefully. I slowly turned my face one way, then the next. Up and down I went until… success. I could now unlock my new phone with my face. Now, my mug isn't good for much so this was progress. The fact that I had managed to set up what is known as Face ID was a minor miracle (forget the time it took… if you're going to do something, do it properly I always say). No longer would I have to punch in that little code that I always forget anyway.
But there I was in the shop, my latest face mask on (blue with fetching dark blue birds on it) and down I looked at my phone screen to find out that when you wear a mask it doesn't bloomin' work, does it.
A complaint? Surely not
I've had a complaint. Rejoice… someone actually reads my diatribe. In the last edition I suggested that some members in my group might struggle to find their way out of a paper bag. It made them chuckle because it's true, but upset a GLT reader. I'd like to point out that my comment has absolutely nothing to do with age or gender, just basic navigational skills which are often affected by a strange filter. Some seem to get confused when it comes to lane etiquette at airport security but can locate the nearest bar with their eyes closed. So for the avoidance of doubt, they cannot find their way out of a paper bag, but they can find a good drink. Which is why they need me, and I need them. Sorry if I caused offence, it wasn't intentional.

Our popular regular columnist has been a group travel organiser for more than 30 years, travelling the UK and the globe, experiencing much frustration along the way.