The wilderness weekends, curated by survival expert Ed Stafford, have been launched by outdoor adventure company Camp Wilderness.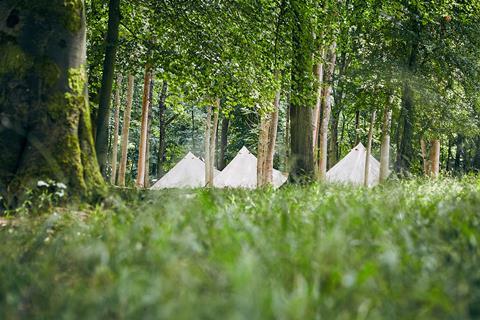 After more than a year of lockdown, Camp Wilderness Families will give small family groups the chance to get away from their screens and out into the great outdoors. Starting in July, the weekends are designed to immerse families in a world of exploration, aiming to provide them with fun, excitement and challenges.
The camping experiences, which are now open for bookings, will be available at three locations in England: Penshurst Place in Kent, Blenheim Woods in Oxfordshire, and Cuffley Camp in Hertfordshire.
Ed Stafford, who is the face of survival on the Discovery Channel and known for being the first human to walk the length of the Amazon River, believes the experiences will not only help families connect with each other but also improve mental health and wellbeing.
He told GLT: "During the lockdown people have been indoors far too much and as a result there are a lot of mental health issues.
"Going outdoors and spending time as a family is great in itself but when you start engaging in the outdoors through the bushcraft activities and finding out about different trees etc, that is when you are truly interacting with nature and when the magic starts happening."
"These weekends will be the antidote to the challenges of the lockdown; people will be able to interact in a way they perhaps haven't been able to at home."

Ed Stafford, explorer and Discovery Channel host
He added: "I'm delighted to be partnering with Camp Wilderness this year to bring these new experiences to so many families.
"With no roads, buildings or technology, Camp Wilderness Families will bring out the very best in those who want to re-connect with nature and each other again, especially after being indoors for so long."
Each tent will accommodate a family group of six although larger family bubbles can book more than one tent and groups can choose a two or three-day weekend:
The two-day weekends promise families the chance to reset their dynamic in nature and spend much-needed down time together, away from screens and taking part in wholesome outdoor activities.
The three-day weekends, especially created by Ed, include everything that the two-day weekend offers, but are designed to test the mind and body with much more challenging bushcraft and survival experiences.
Activities will include food foraging, animal tracking and fire lighting. Ed said: "This is the ideal opportunity to put the phones down and reconnect with the family. It is about taking ourselves out of the day-to-day routine and being somewhere that we have to interact with each other."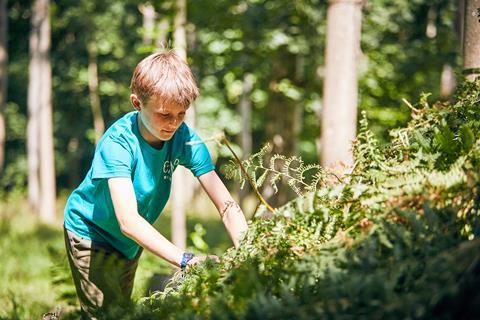 Sleeping accommodation during both weekend options is in a safari-style tipi tent and food is provided courtesy of a personal chef.
Max Folkes, managing director of Camp Wilderness added: "We have designed these weekends so that they are a perfect combination of rest and relaxation with a hint of challenge. These fun and challenging activities will test both the mind and body at the same time.
"We know that families have faced incredible pressures during the last 12 months, and this is a way to help them re-connect with each other again after screen time may have forced them to become detached from each other, even whilst being under the same roof."