For the first time, groups will be able to explore historic sections of the original Shepherd's Bush station as part of the new Hidden London tour launched by London Transport Museum.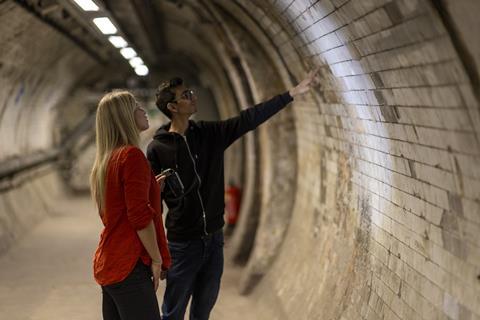 Usually off limits to the public, visitors will see examples of early Central line station design features – such as corridors and lift shafts lined with the station's original white glass tiles.
They'll also learn why Shepherd's Bush was once west London's most important transport hub and discover what the station's early 20th century ticketing system had in common with today's Oyster card.
The new tour, currently running in October with more dates to be announced later in the year, is the first Hidden London location on the Central line, with expert guides on hand to impart fascinating stories about London's third oldest deep-level railway and its evolution over the years to accommodate today's Londoners.
What else is on offer?
Euston: The Lost Tunnels: discover a secret side to a station you think you know on a tour that explores a century of Euston's history. Wind through passageways beneath the present-day station that were once used by the travelling public. Glimpse a bygone era through a gallery of vintage advertising poster fragments, and see the original Leslie Green station facade before the site is transformed for the arrival of HS2.
Moorgate: Metropolitan Maze: explore one of London's first Underground stations and see an original Greathead Shield left abandoned from a planned tunnel extension in 1904 – the only complete one of its kind on the Underground network. Wander disused tunnels and track left behind from station upgrades through the years, glimpse corridors lined with original glass tiles of the City and South London Railway (the world's first deep-level underground railway) and discover how long-disused areas of the station have been repurposed for a modern London.
The new tour season includes locations featured in UKTV's Secrets of the London Underground series, as seen on the Yesterday channel and available to watch on UKTV Play. Fans of the show can follow in the footsteps of presenters Siddy Holloway and Tim Dunn to explore these special sites for themselves.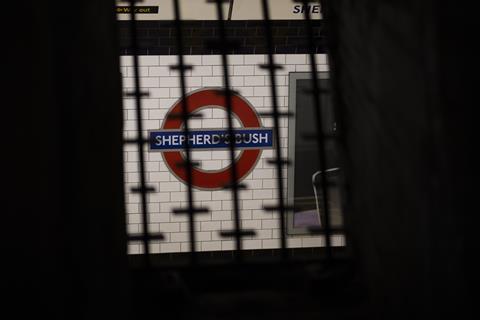 Hidden London exhibition
Bringing together the largest number of rare archive photos, objects, vintage posters, secret diagrams and decorative tiles from disused stations in one location for the first time, the exhibition, which is now running until summer 2023, reveals the mysteries of the capital's 'abandoned' Underground stations.
Delve into the secret wartime histories of Down Street and Clapham South and discover the creative ways forgotten subterranean spaces are being adapted for today's world.