Tootbus has said the new walking tours will allow visitors to take sightseeing and themed tours in famous districts of London.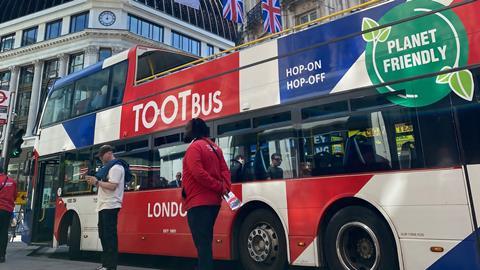 The free Tootwalk experiences are available when hopping off the bus by using the 'Tootbus - City Guide' app. There are three different walking tours which are designed to start near the bus stops.
Groups can start the tour whenever they want and they can pick up where they left off.
The options are:
Kensington Gardens (one hour). Starting point: Kensington Palace or Bayswater Road, Thistle Hotel: discover Kensington Palace, the Diana Memorial Playground, pay a visit to Peter Pan and admire the splendour of the Royal Albert Hall.
Royal shopping in St James's (40 min). Starting point: Buckingham Palace Gate or Piccadilly Arcade: take in the views of Buckingham Palace and follow the guide to explore the royal treasures of St James's while discovering some of the oldest shops in London, many of which are the Royal Family's preferred vendors.
Architecture & Celebration (30 min). Starting point: Waterloo Station: stroll along the Thames to discover the dynamic area of Southbank and admire the iconic London Eye, St Paul's Cathedral and Borough Market. A lively and ever-changing area at the heart of London's cultural scene, it also has the advantage of offering views across the Thames to some of the most famous buildings anywhere, from bold brutalist buildings and repurposed power stations to contemporary high rises.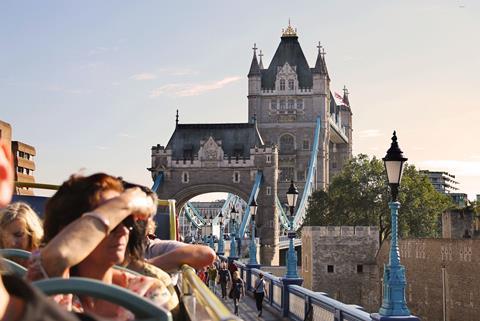 Formerly The Original Tour, Tootbus runs a number of different sightseeing tours across London on double-decker buses. Its first ever tour was in 1951 when tourists were invited to hop on board to 'tour around the town' as part of the Festival of Britain. Now more than seven decades later, it's part of the RATP Group, one of the world's largest public transport providers.
Groups of 10 plus can contact the groups service to buy tickets in advance for the regular routes.
Greener choices
Tootbus said according to its recent research, almost four in every five Brits (79 per cent) will choose a more sustainable mode of transportation while in the destination.
The provider said this willingness was consistent across age groups with three quarters of those aged over 50 (74 per cent of 50-64-year-olds and 76 per cent of those aged 65 and over) would choose more eco-friendly transport, rising to a peak of 86 per cent in the 25-34-year-old age bracket.
It has set out an aim to reduce its greenhouse gas emissions by 50 per cent by 2050 and convert its entire bus fleet to clean energy.
For more information about the bus and walking tours, visit www.tootbus.com.