European river cruise operator, CroisiEurope, will be offering exclusive Danube cruises that includes two nights in Oberammergau, plus seats for the world-famous 2020 Passion Play.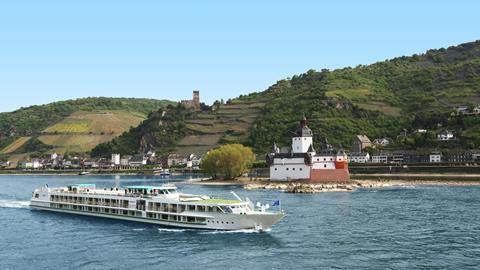 The cruise line is offering groups an eight-day itinerary, with the opportunity to see the Passion Play.
From 16th May to 4th October 2020, the villagers of Oberammergau in Bavaria will once again perform their renowned Passion Play, a tradition which goes back to the year 1634.
The performance, which involves more than 2,000 villagers, a full orchestra and a vast stage, takes place every ten years and commemorates Christ's journey into Jerusalem, his death and resurrection.
The CroisiEurope itinerary
The eight-day itinerary starts with a six-day Danube cruise from Budapest to Passau visiting Bratislava, Vienna and Melk.
Guests will then transfer to Oberammergau for a two-night stay during which they'll enjoy orchestra seats for a performance of the Passion Play as well as a meal during the interval.
There are three departures for this cruise, on 17th June, 17th July and 26th August 2020.
The itinerary is also available in reverse, starting with two nights in Oberammergau followed by a six-day cruise from Passau to Budapest with two departures on 20th July and 19th August 2020.
The cruise takes place on the MS Symphonie which was inaugurated in 2017 with cruise only prices to include the six-day Danube cruise with all meals, drinks and port fees, two nights in Oberammergau and orchestra seat tickets to the Passion Play.
Group information
The Oberammergau cruises are suitable for groups. GTOs can call 0208 328 1281 for details on group bookings.
For more information, visit www.croisieurope.co.uk.