CroisiEurope has announced that three of its ships on the Seine River in France are now running on gas to liquid (GTL) fuel, adding to its efforts to be more environmentally friendly.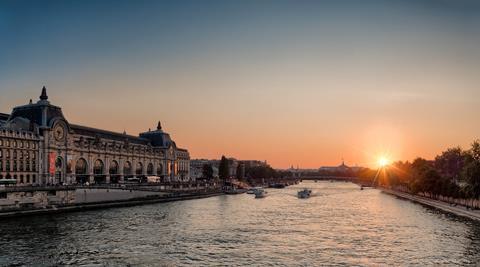 The MS Botticelli, MS Seine Princess and MS Renoir will now run on the greener fuel, which is cleaner than off-road diesel and doesn't produce smoke or an unpleasant smell.
The cruise operator is now keen to introduce GTL fuel on its remaining fleet in France and is currently investigating how best to supply its ships on the Loire, the Rhone and the Gironde.
Patrick Schmitter, co-owner of CroisiEurope, said: "We are committed to doing our utmost to constantly reduce our environmental impact. This is why we are very proud to announce the use of this new fuel, which is a safe product and classified as rapidly biodegradable. Its use significantly reduces air pollutant emissions."
Some of the other environmental measures introduced by CroisiEurope:
Only electric buses are used in Paris.
All ships now have water savers installed, resulting in a 35 per cent saving in drinking water and a 35 per cent reduction in waste.
Every boat is now equipped with systems to dispose of waste water appropriately.
The undersides of all ships have been painted with non-polluting components.
The cruise operator has launched a partnership with UNESCO in order to promote sustainable development projects for African river ports.
Cleaning products used on board are biodegradable.
Vegetable ink and non-bleached paper is used on all printed materials.
CroisiEurope for groups
From November to March (except January and February), groups of 70 to 120 people can hire a ship exclusively. This offer can also be adapted and customised to the needs of the group.
Groups of 20 or more also receive discounted fees on a host of cruises with the operator.