Any groups planning to travel to China should take note of the government's foreign travel advice, in light of the coronavirus outbreak that's now made its way to Europe.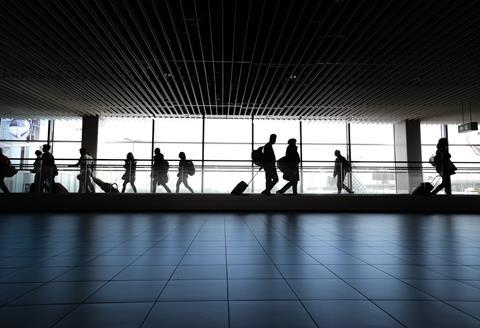 The Foreign and Commonwealth Office (FCO) has now advised against all but essential travel to mainland China - an update from its previous guidance against all travel to the Hubei Province in central China (that covers Wuhan, where the coronavirus was first identified, Xiangyang, Yichang and Shiyan).
Hong Kong and Macao are currently not under the same warning.
There are so far no confirmed cases of coronavirus in the UK, although the government has advised anyone returning from Wuhan should isolate themselves for two weeks, even if they're not experiencing any visible symptoms.
What is meant by essential travel?
What's deemed essential is largely up to the individual; for example, urgent business commitments or family emergencies. When the Foreign and Commonwealth Office deems the travel risk to be unacceptably high, that's when this advice comes in.
Anyone who has booked an imminent trip to China through a UK holiday company is entitled to a full refund, although it's possible that operators will encourage customers with less-imminent bookings to wait for more updates. Travellers should get in touch with their travel provider to discuss options.
Flights to China
British Airways has stopped all direct flights to and from mainland China for January and February. It will continue daily flights to Hong Kong.
ABTA has advised that passengers who have booked direct flights that are approaching should contact the airline directly for updates.
Major cruise lines including Royal Caribbean, Costa Cruises and MSC Cruises have cancelled upcoming China itineraries. Norwegian Cruise Line and Viking Cruises haven't made any cancellations, but are said to be monitoring the situation closely.
Attractions in China that have been closed down until further notice:
Beijing
The Forbidden City
Popular sections of the Great Wall of China
The Ming Tombs
Gubei Water Town
Prince Gong's Mansion
Shanghai
Shanghai Disney Resort
Yu Garden
Huangpu River Cruise
Xian
The Ancient City Walls
Forest of Stone Steles Museum
The Terracotta Warriors
Elsewhere
Mogao Caves, Dunhuang
More than 70,000 cinemas across China
Cases outside of China
There are currently no warnings against travelling to mainland Europe. However, a small number of coronavirus cases have been confirmed in France and Germany.
A small number of cases have also been detected in the United States, Canada and Japan.
There has been at least one confirmed case of the virus in Tibet, Australia, United Arab Emirates.