A reminder that it's your last chance to climb Uluru before it is closed to the public for good.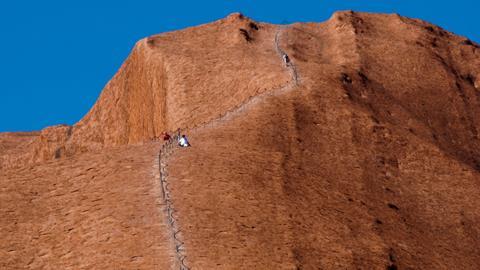 Ever been down under?
You should go to Australia, it's a quite brilliant country full of wonder. One of its most popular attractions is a giant rock in the middle of nowhere, which is somewhat strange when you think about it.
Uluru, formerly known as Ayers Rock lies in the red centre of the country and is one of the only reasons people go there. Controversy surrounds the site at the moment with tourists flocking to climb the huge monolith. Why is there such a rush? From October, climbing will be banned; In 2017 the board of the Uluru-Kata Tjuta National Park voted to end the climb due to the spiritual significance of the site, which is an important place and symbol for Aboriginals.
I visited Uluru nearly 20 years ago and resisted to attempt the climb. It wasn't due to the spiritual significance but because after a dangerous, exhausting ascent the view from the top is of, well, nothing. Frankly, what's the point?

Our popular regular columnist has been a group travel organiser for more than 30 years, travelling the UK and the globe, experiencing much frustration along the way.