The two cities as well as Strasbourg in France were mentioned as places cruise passengers were interested in visiting, according to a recent Fred.\ River Cruises' survey.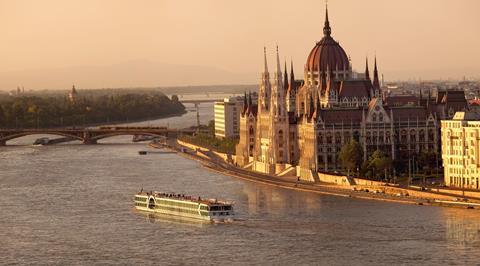 Almost 80% of those asked said that the destination of the cruise was their number one priority when booking the holiday.
After destination, the second and third reasons to go on a cruise were cited as the overall price and the availability of pre and post stays respectively, with 93% of respondents confirming the destination in the top three reasons to book a river cruise.
According to Fred.\ River Cruises, the result suggests that despite the investment that goes into building new and luxury ships, the ports themselves are still the biggest draw for river cruisers.
Interested in ocean and river cruising?
Make sure you opt-in to receive our monthly 'Cruise Culture' e-newsletter for the best ideas and offers, news stories and features.
Find out how

The survey was sent out to the operator's email database and posted on its Facebook account, with the aim of finding out why people choose to cruise and where they are most excited about visiting in 2020.
Further findings from the survey revealed that cruisers enjoy excursions as part of the trip, with 60% suggesting this was their favourite part of a river cruise.
Sukie Rapal, head of river cruise at Fred.\ River Cruises, said: "Active excursions have become a big part of the itineraries that cruise operators offer. Our research shows that customers not only value these as a way of diversifying the activities available but also as a way of varying the pace of their holiday."
More findings
The final report showed that 68% of people stated they wanted at least some moderate activity during their cruise but said that spending time in the gym was their overall least favourite thing to do.
European waterways still remain the most popular when considering a river cruise too, with several rivers proving popular such as the Douro (42%), Danube (37%), Rhine (29%) and Rhone/Saône (21%).