Cornwall's Bodmin Jail is set to reopen on 1st October after undergoing a major £8.5 million redevelopment, bringing new features to the historic prison.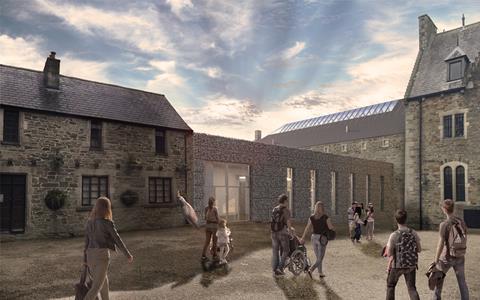 The unveiling marks the biggest attraction opening in the South West this year and includes a new 'Dark Walk' experience, which combines the latest technology and theatrical effects to offer an immersive and interactive discovery of Cornwall's most haunting histories.
As part of Bodmin Jail's £8.5 million redevelopment, substantial works to preserve the heritage and ecological importance of the building, which was originally built in 1779 for King George III, has also been carried out.
In excess of a £250,000 has been spent on wildlife conservation including installing new bat houses and roosting boxes.
Group booking benefits
There is also a number of pre-booking benefits for group travel organisers and coach tour operators. These include pre-bookable guided tours and food and drink packages, as well as free entry for coach drivers and group leaders, plus complimentary refreshments.
Martin Lyall, general manager of Bodmin Jail Attraction, said: "The new attraction is one of the most exciting redevelopments in the region in recent times.
"As well as creating a world-class attraction, the redevelopment peeled back amazing layers of history and is a fascinating experience on so many levels. The state-of-the-art facility will be fundamental in driving Cornwall forward as a leading tourism destination."
The attraction also has tickets available for groups of three (maximum one adult) or four (maximum two adults).
More about the experience
Stories of Cornwall's criminal past will be retold and visitors will be able to see what life within the walls of the 18th century prison would have been like. Guests will also find out more about the reality of smuggling, mining and the everyday hardships of the jail's most infamous prisoners.
The cinematic visual experience also uncovers the myth of the Bodmin Beast, and through CGI effects aims to take visitors on a journey through Cornish history.