Trace the origins of British codebreaking from its remarkable wartime role through to its peacetime transition, in a fascinating new display at Bletchley Park in Buckinghamshire.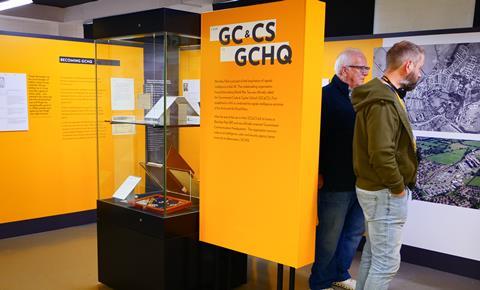 This November marks the 100-year anniversary of the Government Communications Headquarters (GCHQ), Britain's intelligence and cyber security organisation. During World War Two, the top-secret agency – initially named the Government Code & Cypher School – made its home at Bletchley Park, developing the surveillance and codebreaking expertise that later evolved into the classified intelligence work of today.
Bletchley Park is best known for its historical significance as the setting where British codebreakers (including Alan Turing) deciphered the German Enigma code during the war, a vital step towards Allied victory. However, the site's intelligence operations did not end with the ceasefire. To celebrate the centenary of GCHQ, Bletchley Park has opened a brand-new exhibition, showcasing the post-war work that took place at the site and the remarkable transition to peacetime.
Titled From GC&CS to GCHQ the display will host significant items, such as:
War medals belonging to the first post-war director of GCHQ, Sir Eric Jones, who was integral to intelligence co-ordination in the lead up to D-Day
A seemingly unremarkable brown book that contains a valuable record of the codebreakers' work during the war, written by the staff themselves
Insightful stories about the codebreakers that remained with the GCHQ after the conflict, including Margaret Rock, Hugh Alexander and Sir Arthur Bonsall
Recently declassified photographs.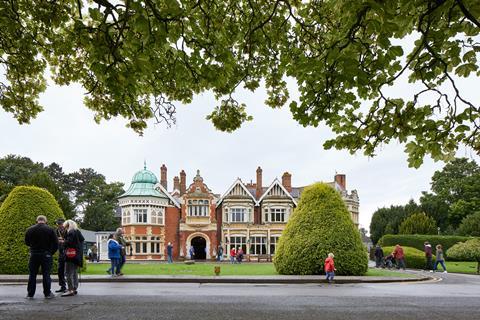 Erica Munro, exhibitions manager at Bletchley Park said: "People often think of the Government Code & Cypher School as a wartime operation, but it didn't stop in 1945, and not all of those who had been recruited during wartime went home or onto different careers.
"This display is the first time we've been able to highlight the post-war intelligence work of some of Bletchley Park's Codebreakers and I hope visitors will enjoy finding out some of the personal stories, and seeing these incredible rare items for the first time."
Booking & groups information
Visitors have until 19th October 2021 to enjoy the new display and entry is free with a general admission ticket to Bletchley Park, priced at £20 on the day or £19 when booked online in advance (under 12s enter for free).
Pre-booked groups of 12 or more can enjoy discounts and free off-site coach parking. Find out more here.